Diversity@UdS Panel on May 17, 2021
Diversity@UdS Panel on May 17, 2021
The Equal Opportunities and Diversity Management Unit at Saarland University is hosting the first Diversity@UdS Panel on May 17, 2021 from 6 to 8 pm on Microsoft Teams.

Various dimensions of diversity and their intersectionality shape the everyday experience of our university's students and employees. Aiming to contribute to the creation of a more inclusive university environment, eight stakeholders are coming together during this virtual panel discussion in order to share their knowledge and experiences regarding diversity and intersectionality at Saarland University.

Students and employees of Saarland University as well as all other interested parties are welcome to join the event. Questions to the panel members can be submitted through the registration form or sent to diversity(at)uni-saarland.de in advance.
Event coordinators: Dhara Sheth, Ronja Frank
Das Video ist auf unserem YouTube-Kanal mit deutschen und englischen Untertiteln verfügbar.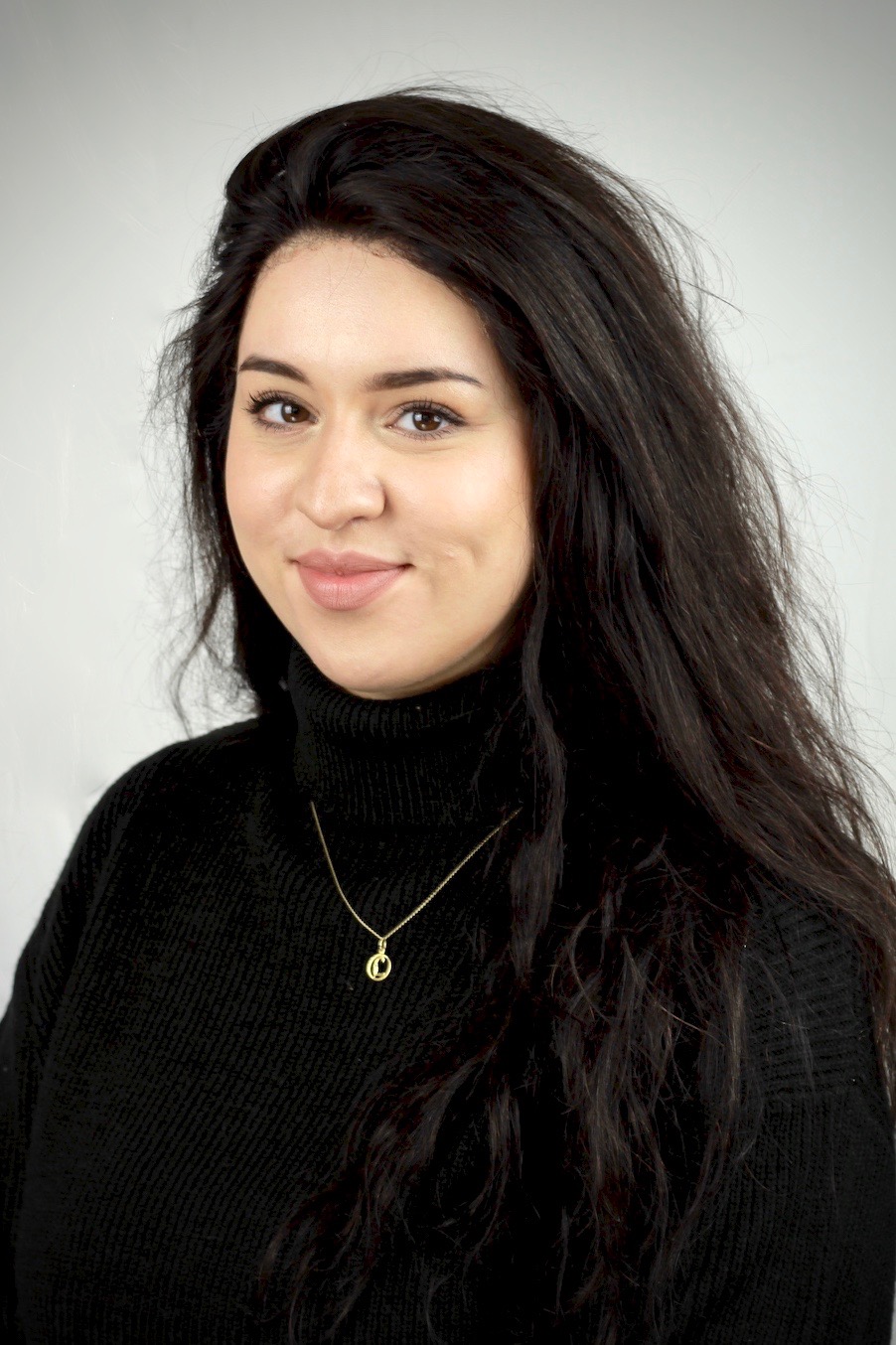 Latifa Artebas (she/her)
"Diversity to me means that a variety of different identities are coming together in one space, the peaceful maintenance of which should be encouraged by each participant coming toward one another."
Latifa Artebas has Algerian roots and grew up in Germany. She studies French Cultural Studies and Intercultural Communication as well as Business Administration at Saarland University. Working as a student employee at a management consulting firm that, among other things, organises trade between Africa and Germany, she experiences diversity in her everyday life. She is also involved in several projects of the "AISA ONG Internationale", an association that aims to show that the essential values of spiritual Islam contribute to creating a more just and humane world. She is thus committed to intercultural and interreligious dialogue.
Estelle Klein (she/her)
"To me, diversity means open encounters, opportunities and enrichment."

Estelle Klein has been the head of the Equal Opportunities and Diversity Management Unit at Saarland University since 2021. The cultural and literary scholar has German and French citizenship. A Polish grandmother, a Croatian uncle and a Spanish uncle shape her cosmopolitan understanding of togetherness.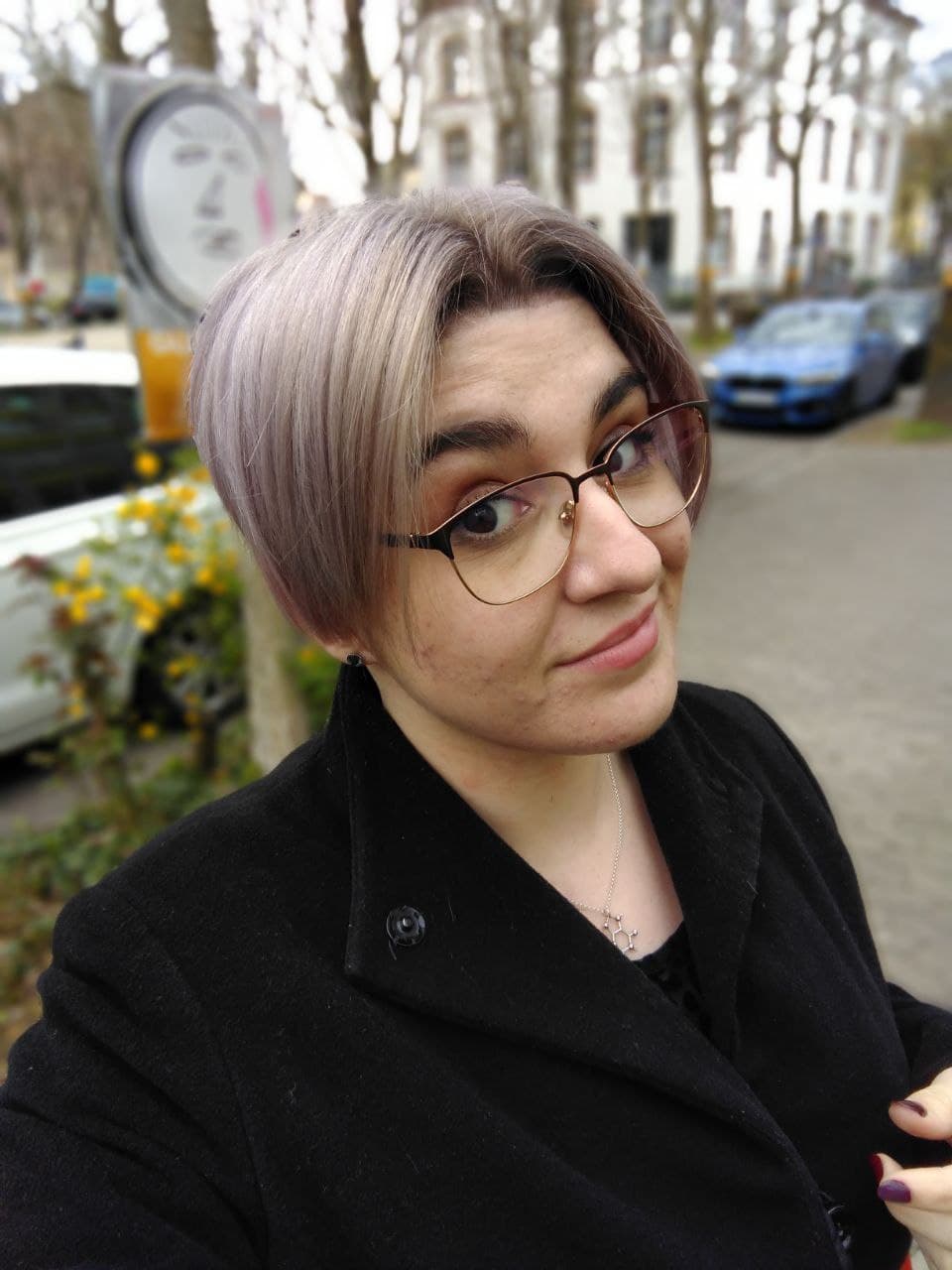 Lisa Raber
"To me, diversity means that differences are accepted and seen as a normal part of life. There is no reason why one should be treated unfairly because of these differences."
My name is Lisa and I was born and raised in Saarland. Since I grew up in the Saar-Lor-Lux border triangle, I am a committed European. After graduating from high school, I moved to Frankfurt am Main to study economics. With my degree in my pocket, I returned home. In Saarbrücken, I started studying bioinformatics for a Bachelor's degree. I have been depressed since my youth and have learned to manage life with my illness. I am open-minded and I firmly believe in cross-border collaboration. Outside of my studies, I am an active member of the computer science student council and give dance lessons at a local sports club.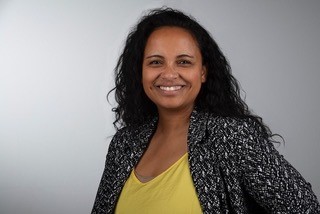 Aurore Reck (she/her)
"In the sense of Bhaba, I see the concept of "diversity" as a combat term and empty phrase as difficult, but I see in the term a social objective that can be further filled with meaning in a dynamic process."

As a quality manager, Aurore Reck monitors system accreditation processes at Saarland University. She has also been involved in the university's "AG Antirassismus". Additionally, the cultural scholar, who was born in Madagascar and grew up in Germany, is working on her dissertation on concepts of integration in Europe, which she examines from a cultural-historical perspective. Her previous professional experiences in non-European contexts (countries in Central and West Africa) have strengthened her interest in the relations between Europe and the Global South.
Lukas Redemann (he/him)
"Diversity to me is the freedom and the right to be oneself."
Lukas Redemann is a student in the trinational Master's Program "Border Studies" at Saarland University, the University of Luxembourg, Lorraine, and the Technical University of Kaiserslautern. He is a student senator, chairman of the student parliament, and member of numerous other boards and committees of Saarland University. After numerous stays abroad (Canada, India, Senegal) and completing his bachelor's degree in French Cultural Studies and Intercultural Communication, Lukas advocates for more participation of international students in university politics, a more diverse university landscape, and better study conditions.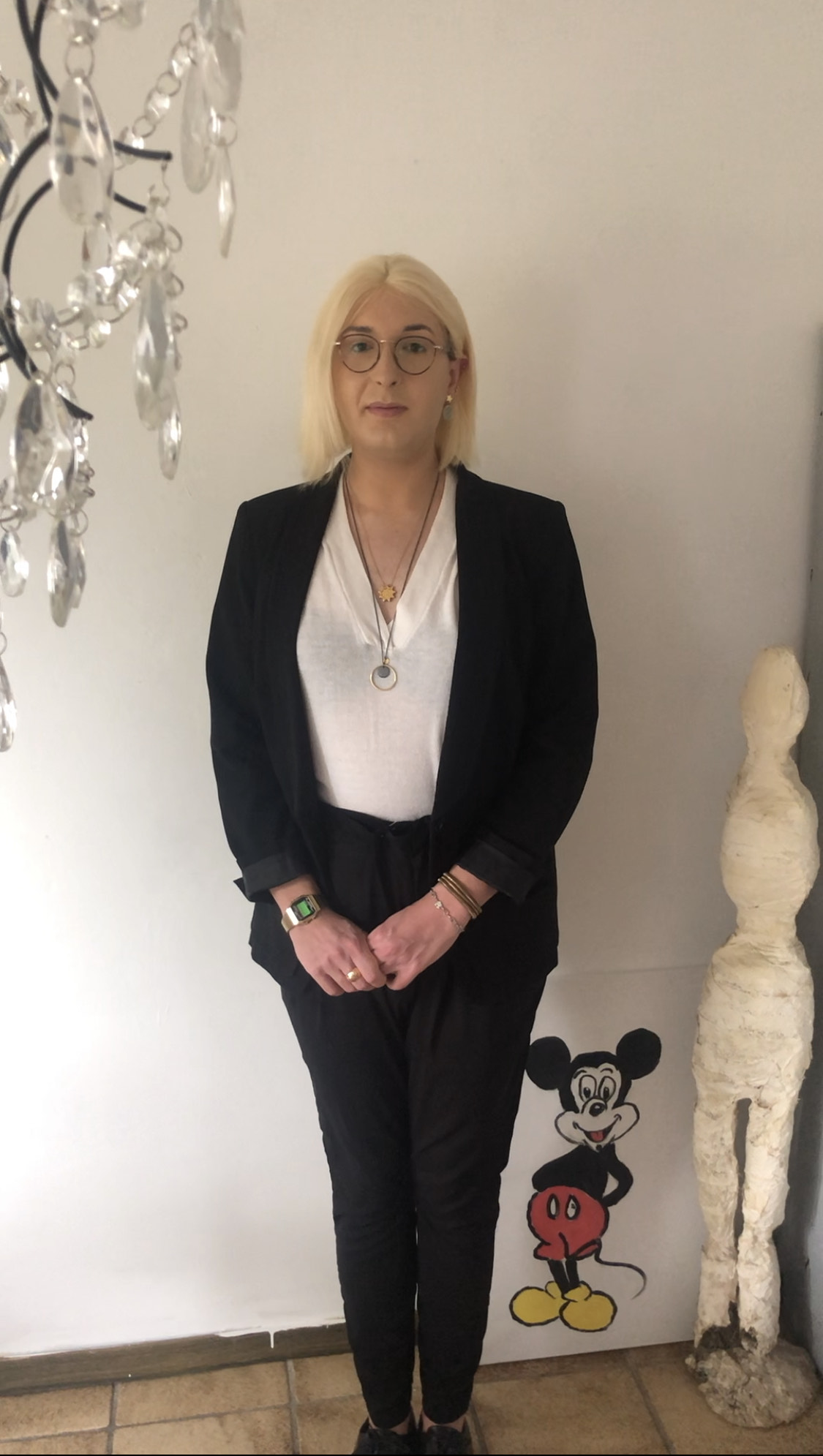 Emily Lailah Strauß (she/her)
"Diversity to me means that everyone has the same opportunities to live and their individual needs are taken into consideration."
My name is Emily Lailah Strauß, I study HoK (Historically oriented Culture Studies, with a focus on theology) and Gender Studies, I am 23 years old and have been outed as a trans* woman for a year and have experienced intersectionality myself due to my minority background.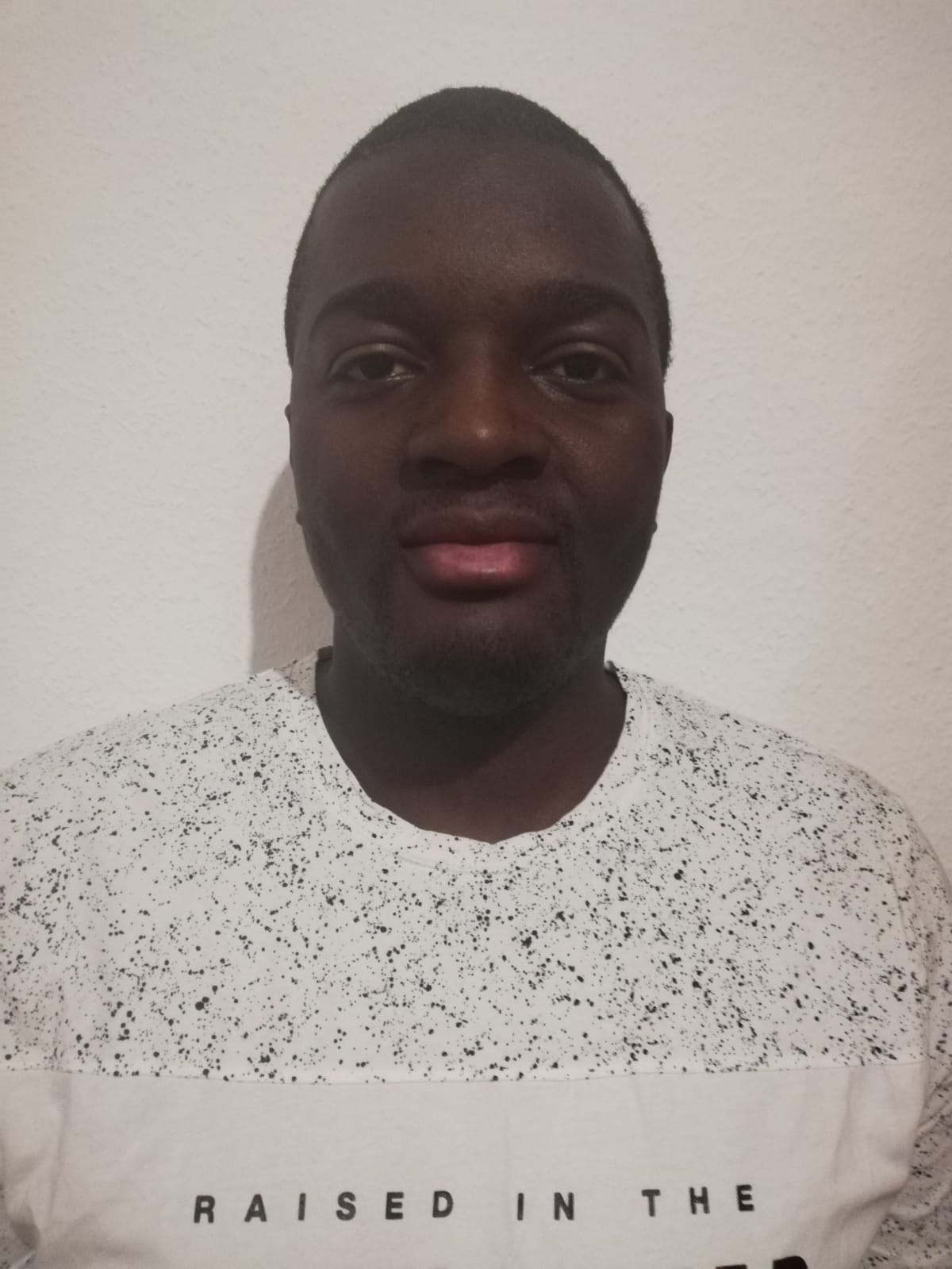 Quentin Tsangue
"To me, diversity means the guarantee of a sustainable and peaceful coexistence in society."

My name is Quentin Tsangue. I am from Cameroon. I am studying Intercultural Communication in the Master's programme and I am involved in the Association of African Students in Saarland as well as in the Rosa Luxemburg Foundation Saarland, where I deal with topics related to political education and social analysis from an African perspective.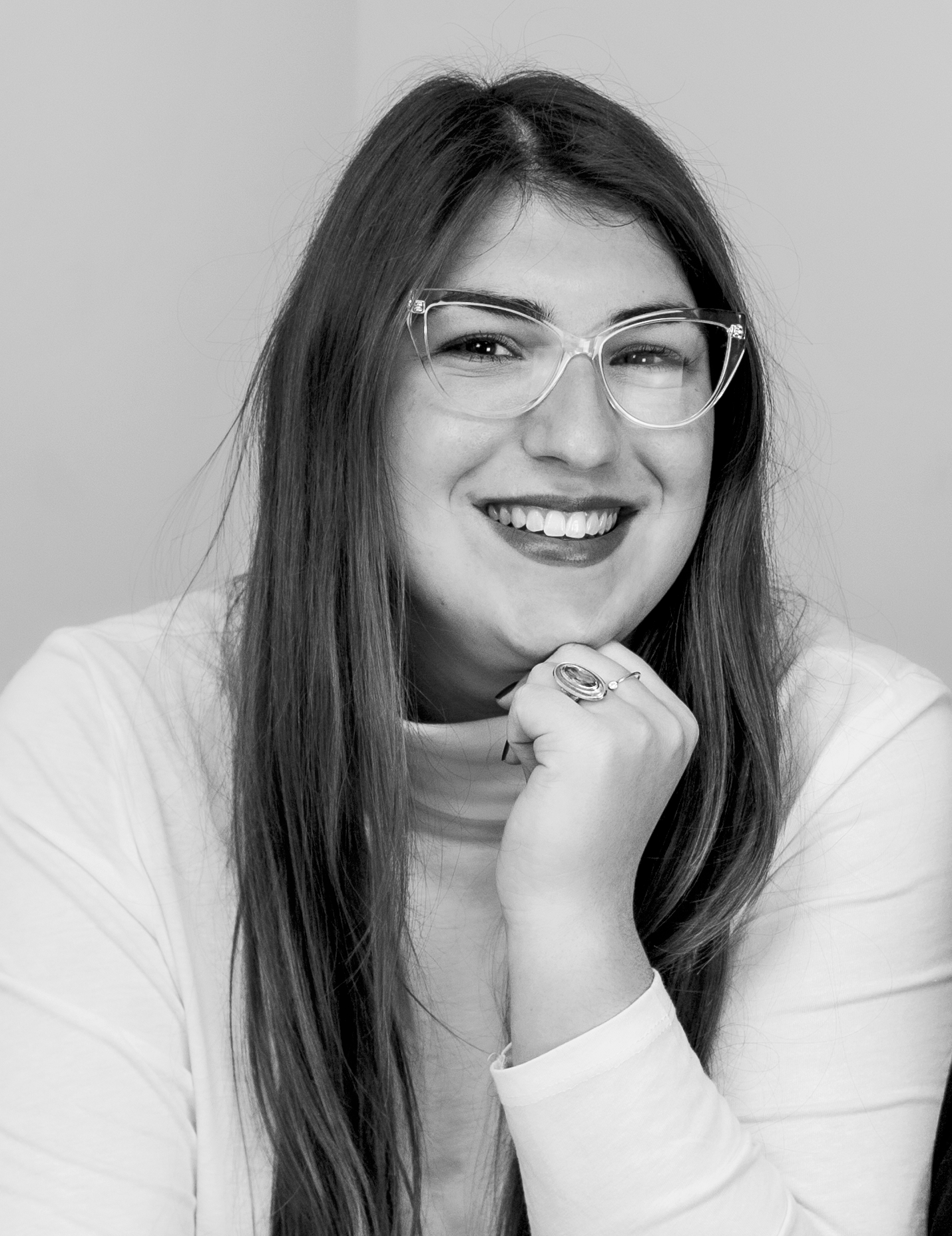 Irini Tselios (she/her)
"To me, diversity means tolerance and acceptance for every person!"

I have been an AStA referee at Saarland University since July 2019, and one of two chairpersons since December 2020. As a bi-national person who has two "homes" and grew up in two cultures, issues such as inclusion, tolerance and acceptance have always been particularly important to me. Since I have become involved in university matters, this has increased and expanded enormously. We regularly come across topics like gender or mental and physical limitations in our work at AStA. My personal goal is to be open and tolerant towards everyone! And to be independent of any kind prejudice regarding religion, origin or appearance.
Courses of Study: Historically oriented cultural studies, Modern and Contemporary History, Economic & Social History, Art History, General and Comparative Literary Studies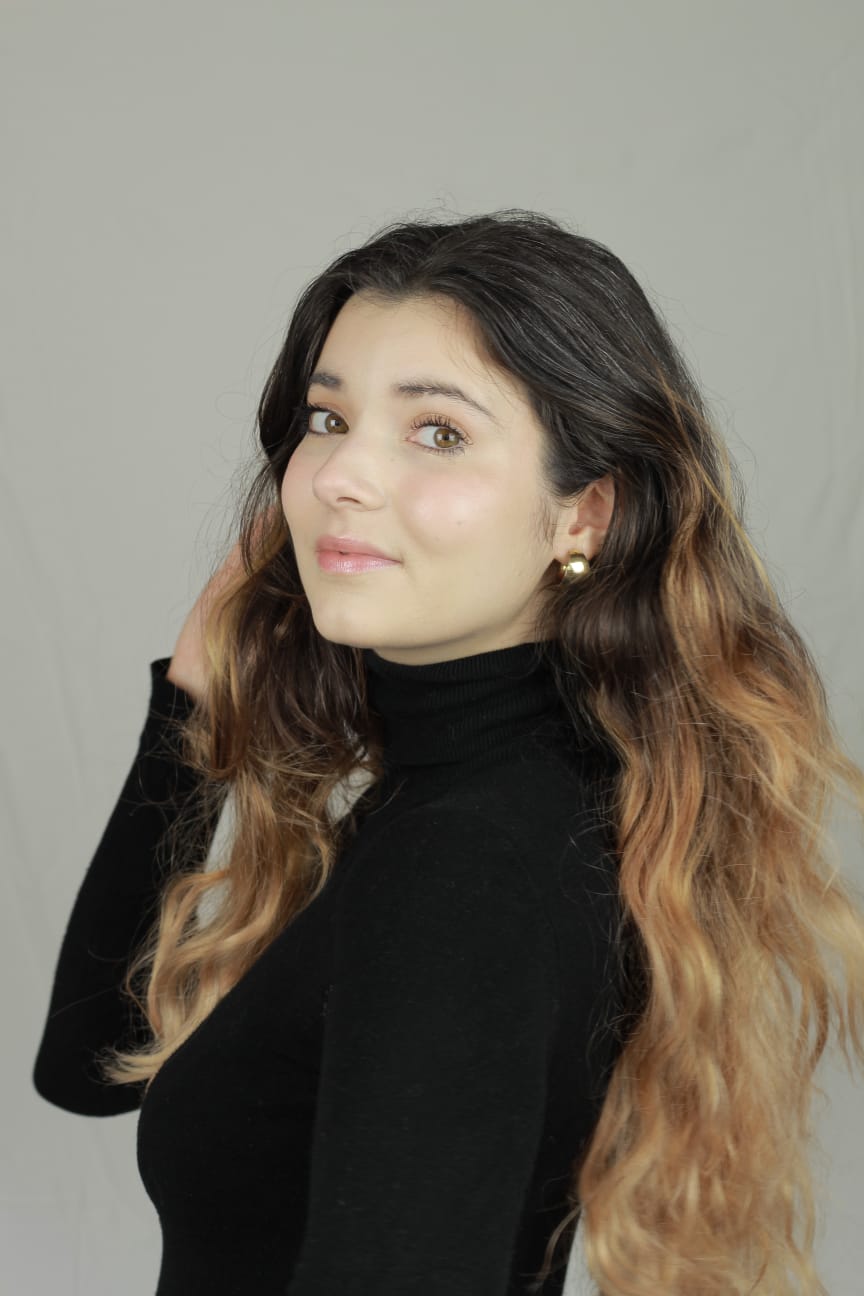 Lina Dacharry (she/her)
Lina Dacharry has French, German and Colombian roots and studies French Culture Studies, Intercultural Communication and minors in English Cultural Studies at Saarland University. She's been working at the University's International Office since 2015. Engaging and supporting the integration of international students in their daily life on campus. Moreover, she is engaged in projects such as the Housing Office, which offers housing market support for new incoming international students. She received a public tribute from the president of Germany, Walter Steinmeier in 2019 for her social engagement in German society. She has been a part of the DIES International Dean's Course Latin America Team since 2019, a project financed by DAAD and HRK. She is also the coordinator of a French-German youth cooperative since 2020, focusing on working with youth in sensitive neighborhoods in Forbach, France.
Mario Laarmann (he/him)
Mario Laarmann is a cultural and literary scientist and research assistant at Saarland University. He is a member of the independent project "AG Antirassismus" at Saarland University, of the collective "barazani.berlin," and board member of "socare – Gesellschaft für Karibikforschung e.V." His scientific and activist work deals with questions of colonialism, coloniality, and intersectional antiracist discourse and praxis, searching for ways toward a more conscious and equitable society.