Career Perspectives after the PhD (online workshop)
At the end of their doctorate, PhD students are faced with the question of whether they continue their scientific career or look for other options outside academia. However, knowledge about the various interesting and challenging career options outside of academic research is often limited and there is no clear perception of one's own strengths and competences that are relevant for these positions. The aim of this workshop is to fill these gaps.
This workshop will provide an overview of different career opportunities in the public sector, including academic research, the private sector and non-profit organisations. We will discuss different job profiles and the associated professional and personal entry requirements and approaches. By analysing real job advertisements, the participants develop a better understanding of expectations on the employer side.
Then the spotlight is turned on the participants who will focus on own strengths and interests. Clarifying their own working styles and achievements will help them to better assess their own fit. Based on the knowledge of job profiles and the comparison with their own profile and motivation, the participants develop a plan for the next career steps.
This workshop is offered by GradUS in collaboration with the STIBET programme of the International Office (funded by the DAAD).
Information on the Event
Date: Thursday, 3rd February 2022
Time: 9.00-17.00 hrs.
Venue: online workshop at your own laptop/computer
Fee: 70 € (minus GradUS credit of 50 €, see below)
Number of participants: max. 12 participants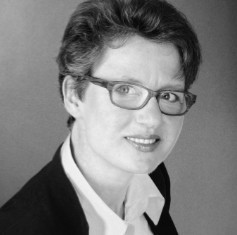 Trainer
Dr. Gaby Schilling, doctorate in Chemistry; more than 17 years in leading positions in an internationally operating DAX 30 company in Germany and the US; profound first-hand experience in all phases of collaboration with employees – from recruitment over career development and promotion to change of career; qualifications to business coach and team coach as well as a BSc in Psychology; since 2012 working as coach and consultant for natural scientists in leadership positions and training groups with a focus on the transition from science into industry and taking over leadership tasks.