Study

/

Sport and Health Care Management
Sport and Health Care Management (MBA)
The economic and social frameworks within which the health, fitness and sport sector operates have undergone radical change over the past few years. There has been a sharp rise in the demand for administrators with the knowledge and skills to professionally manage health sector organizations, sports organizations or corporate health management policies within companies.
Sport and Health Care Management is a conversion Master's programme designed to teach management expertise in the four specialist fields: fitness economics, sports economics, health management and corporate health management. By studying a curriculum whose content focuses on practical relevance and by undertaking supervised project work, students learn how to analyse, systematize and solve complex and interdisciplinary tasks, and are thus in a position to perform the key management functions used in companies that operate in the sports and health sectors.
This distance-learning programme, which includes compact, on-campus sessions, is designed for non-business and non-economics graduates looking to attain a management qualification enabling them to take on higher-level administrative duties, as well as for business or economics graduates who would like to deepen their expertise in the fields of sports and health management. This programme is run in collaboration with DHfPG (Deutsche Hochschule für Prävention und Gesundheitsmanagement) – a state-accredited private higher education institution specializing in preventive healthcare and health management.
Graduates from this MBA programme work in fitness and health centres, in public health authorities and health counselling services, in sports clubs and associations, for companies that produce and sell sports goods and services, in medical institutions such as hospitals or therapeutic centres, and for health insurance providers and pension insurance institutes.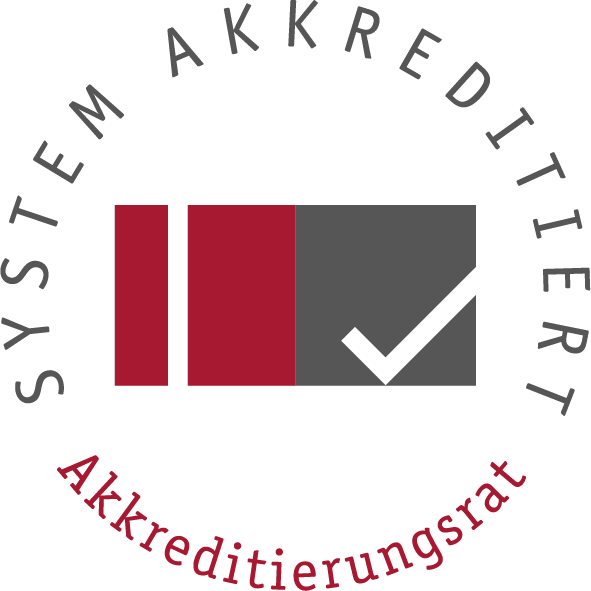 Accredited study programmes
Saarland University was one of the first universities in Germany to achieve Quality Assurance Accreditation and has held the Accreditation Council's official quality mark continuously since 2012.

Quality management