Herzlich willkommen
auf der Seite der AG Antirassismus der Universität des Saarlandes!
Die AG Antirassismus verschreibt sich dem Ziel, eine feste Struktur an Hilfs- und Schutzangeboten für Studierende und Mitglieder der UdS einzurichten, die rassistisch motivierte Diskriminierung und Gewalt erleben. Wir wollen Strukturen, Politiken und Aktionen der UdS kritisch begleiten und Maßnahmen vorschlagen, um strukturellem Rassismus entgegenzuarbeiten. Auch bemühen wir uns um die Einführung und Bearbeitung antirassistischer und antidiskriminatorischer Fragen als Querschnittsthema in Forschung und Lehre.
Gemeinsam haben wir einen Diskussions- und Reflexionsprozess angestoßen, wie wir neue Impulse für eine weltoffene und antirassistische Gemeinschaft von Lehrenden, Studierenden und Mitarbeitenden geben können, um die Strukturen an unserer Universität langfrisitg zu verbessern.
Aktuelles
July 1st - Day against anti-Muslim racism
1. Juli - Tag gegen antimuslimischen Rassismus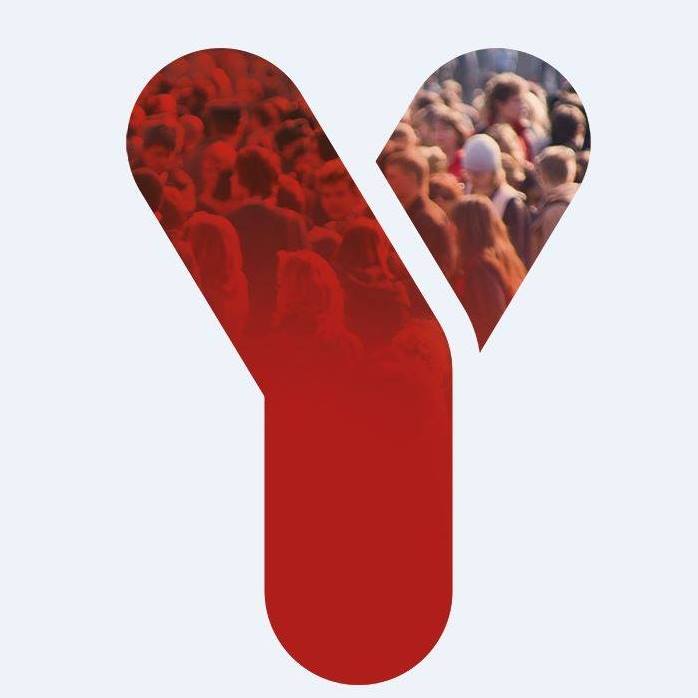 Deutsche Version untenstehend
13 years ago, on July 1 2009, Marwa El-Sherbini came to the Dresden state court as a witness in an appeal for defamation. The defendant had racially insulted her and her son (3) a year earlier in a playground in Dresden, and she had subsequently filed a criminal complaint against him. In the courtroom he pulled out a combat knife and stabbed the 31-year-old woman sixteen times. Marwa El-Sherbini died in the courtroom in front of her child and husband.
In the trial of her murderer, the prosecution for the first time named anti-Muslim racism as a central motive for the crime. In memory of Marwa El-Sherbini, since 2015, July 1 has stood as a day against anti-Muslim racism in Germany for resolute advocacy for a democratic, solidary, free, and open society (Info).
Those affected by anti-Muslim racism in the Saarland can obtain anti-discrimination counselling from the "Yallah! Fach- und Präventionsstelle Islamismus und antimuslimischer Rassismus" (Info) . "Yallah!" is also the point of contact for institutions and individuals in need of support and information on the topics of Muslim lifeworlds and anti-Muslim racism.
Vor genau 13 Jahren, am 1. Juli 2009, kommt Marwa El-Sherbini als Zeugin in einem Verfahren wegen Beleidigung vor das Landgericht Dresden. Der Angeklagte hatte sie und ihren Sohn (3) ein Jahr zuvor auf einem Spielplatz in Dresden rassistisch beleidigt, woraufhin sie Strafanzeige gegen ihn erstattete. Im Gerichtssaal zieht er ein Kampfmesser und stach 16 Mal auf die junge Frau ein. Marwa El-Sherbini stirbt noch im Gerichtssaal vor den Augen ihres Kindes und ihres Mannes.
Im Prozess gegen ihren Mörder nennt die Staatsanwaltschaft zum ersten Mal antimuslimischen Rassismus als zentrales Motiv für die Tat. Zum Gedenken an Marwa El-Sherbini steht der 1. Juli seit 2015 als Tag gegen antimuslimischen Rassismus in Deutschland für entschiedenes Eintreten für eine demokratische, solidarische, freie und offene Gesellschaft (Info).
Betroffene von antimuslimischem Rassismus im Saarland können bei der Fachstelle "Yallah! Fach- und Präventionsstelle Islamismus und antimuslimischer Rassismus" (Info) eine Antidiskriminierungsberatung in Anspruch nehmen. "Yallah!" ist zudem Ansprechpartnerin für Institutionen und Einzelpersonen mit Unterstützungs- und Informationsbedarf zu den Themen muslimische Lebenswelten und antimuslimischer Rassismus.
---
Anti-Bias-Training (Sensibilisierungstraining)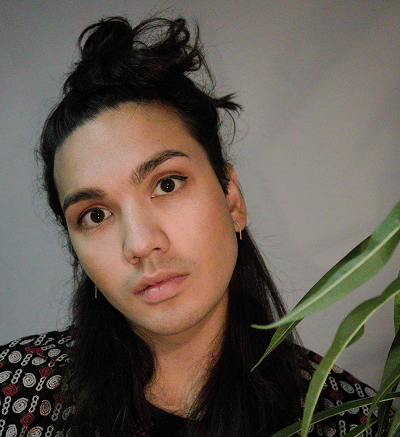 22. Juni 2022, 9-17 Uhr (Präsenz, UdS, Geb. A4.2, Raum 2.11.1)
sowie am 21. September 2022; 9-13 Uhr (online via MS Teams)
Nach dem Prinzip "train the trainer" sollen lehrkräftebildende Mitarbeiter*innen diverser Institute für die Thematik (intersektionaler) Rassismus und eigene (unbewusste) Vorurteile sensibilisiert werden.
Die Präsenzveranstaltung besteht aus drei inhaltlichen Blöcken:
Rassismus im universitären Kontext
Was hat Rassismus mit mir zu tun?
Entwicklung einer rassismuskritischen Haltung und Handlungsoptionen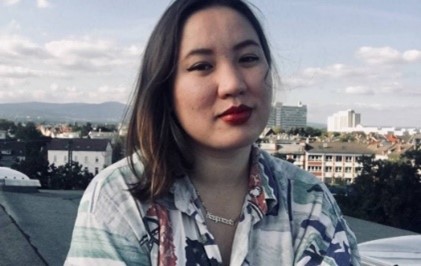 Im Anschluss an den Präsenztermin erhalten die Teilnehmer*innen Aufgaben zur eigenständigen Nachbereitung im Selbststudium. Der Online-Termin greift die erarbeiteten Inhalte wieder auf und kommt zu einem gemeinsamen Fazit.
Die Veranstaltung schafft einen geschützten Raum für gemeinsamen Austausch, Diskussion und Perspektivenwechsel.Vorwissen wird nicht vorausgesetzt, aber die Bereitschaft, sich mit rassismuskritischen Positionen auseinanderzusetzen und einen Perspektivwechsel vorzunehmen.
Anmeldung: projekt-rassismus-bekaempfen(at)uni-saarland.de
Referent:innen:
---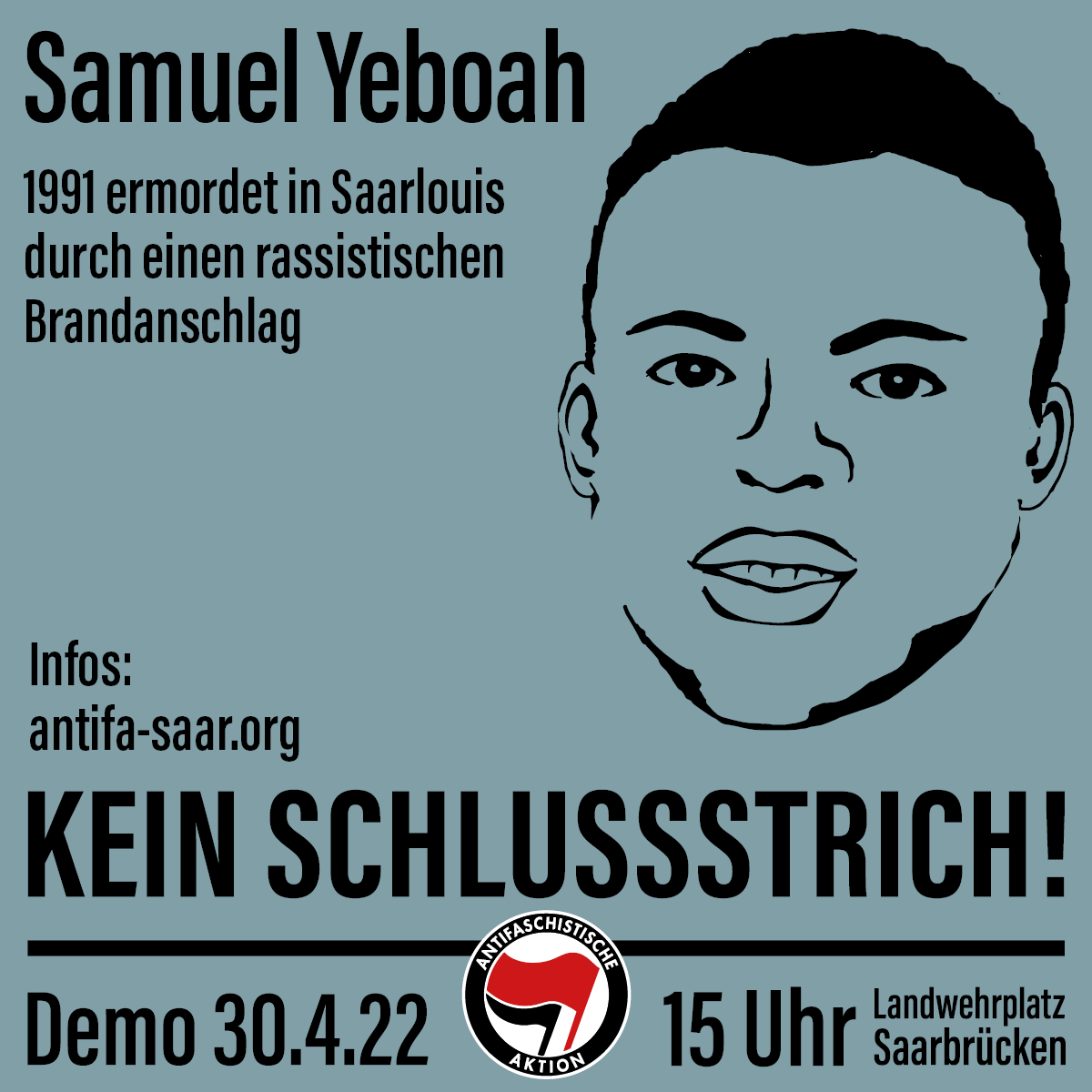 Antifaschistische Demonstration am Samstag, 30. April 2022, ab 15 Uhr am Landwehrplatz Saarbrücken
Für kommenden Samstag, den 30.04.2022 rufen die Antifa Saar / Projekt AK und die Gruppe ConnAct Saar zu einer Demonstration in Saarbrücken auf. Weitere Gruppen wie die Seebrücke Saar und die neu gegründete SchülerInnen-Antifa haben ebenfalls ihre Beteiligung angekündigt. Startpunkt ist um 15.00 Uhr auf dem Landwehrplatz. Anlass sind die jüngsten Entwicklungen im Fall des rassistischen Mordes an Samuel Yeboah vor über 30 Jahren in Saarlouis. Mit der Demonstration soll noch einmal die Arbeit von Polizei und Inlands-Geheimdienst in den Fokus gerückt werden.
Erst Anfang April wurde der bekannte Saarlouiser Neonazi Peter Werner S. wegen des dringenden Tatverdachts des Mordes an Samuel Yeboah verhaftet. Dabei wiesen Gruppen wie die Aktion 3. Welt Saar, der Saarländische Flüchtlingsrat und die Antifa Saar / Projekt AK bereits seit Jahrzehnten darauf hin, dass die Täter im Umfeld der Saarlouiser Neonaziszene zu suchen sind. Die Hinweise wurden offenkundig von den zuständigen Behörden genauso lange nicht Ernst genommen oder sogar bewusst ignoriert.
Zur gesamten Pressemitteilung der Antifa Saar hier.
---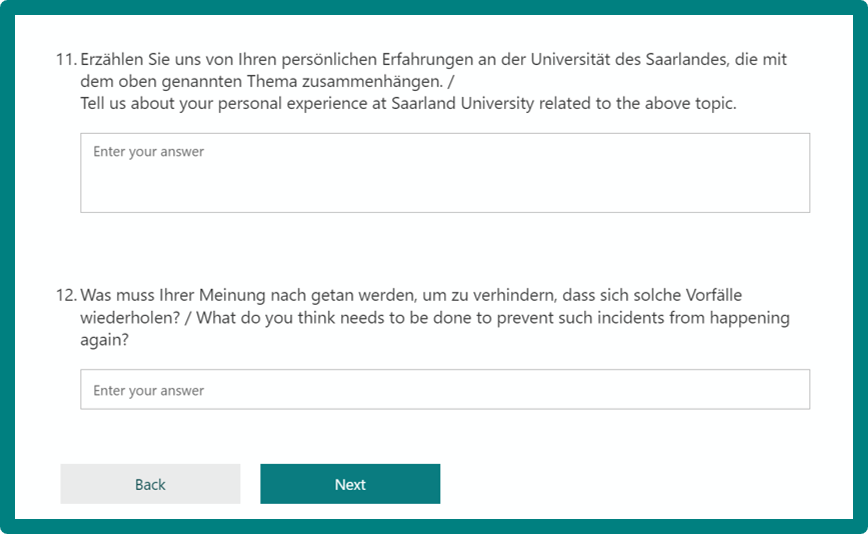 Umfrage für BIPoC Studierende an der UdS / Survey for BIPoC students at UdS
This survey is conducted by the African Student Association, in collaboration with the Equal Opportunities and Diversity Management Unit and the Anti-Racism Working Group.
21st March is the International Day for the Elimination of the Racial Discrimination. In order to understand the experiences of the BIPoC (Black, Indigenous, People of Color) students of Saarland University in terms of discrimination on the basis of skin color, racial, and ethnic grounds, we would like to invite you to please take part in this survey. The responses will be anonymous and it will be used to guide the next steps towards a discrimination-free campus. Your responses will help us understand the university climate in a better way.

Racial Discrimination can happen in many forms. It could be as subtle as when someone ask you "Where do you really come from?" or "Can you see with your small eyes?" or it could be overt when someone says, "Go back to where you come from" or using racial slurs or a violent hateful action. This survey is voluntary and may invoke some strong emotional feelings. You may stop to take it anytime without any consequences. You may reach out to (antirassismus(at)uni-saarland.de and diversity(at)uni-saarland.de) if you want to speak directly with the survey team.
---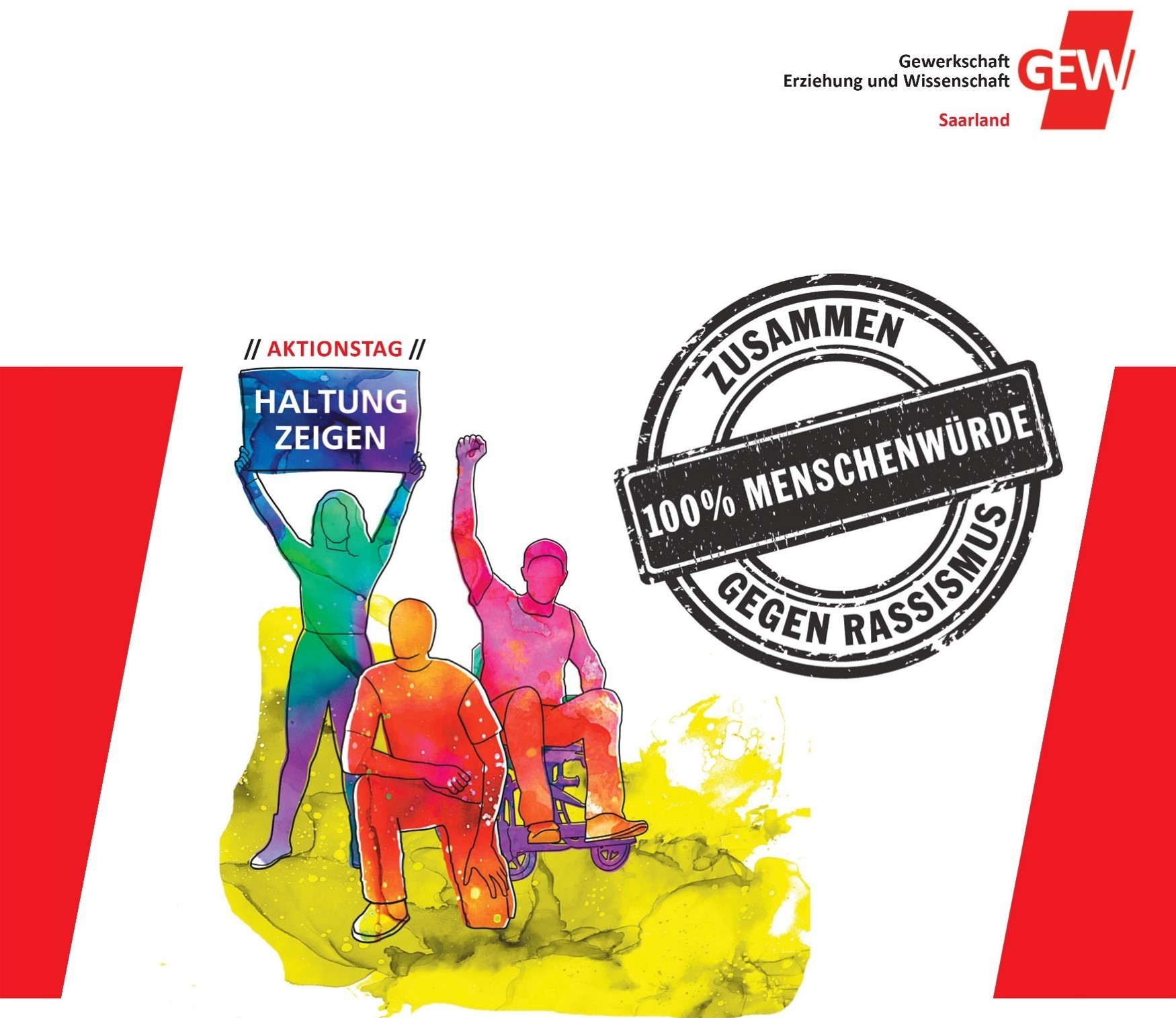 Haltung zeigen!
Die GEW Saarland lädt ein:
Aktionstag am 20. März 2022, ab 12:00 Uhr, Landwehrplatz Saarbrücken
Zahlreiche Verbände, Gruppen und Organisationen, die sich tagtäglich gegen Rassismus und Diskriminierung engagieren, werden ihre Arbeit an Infotischen präsentieren und in Redebeiträgen vorstellen.
Die AG Antirassismus wird auch mit einem Infotisch vertreten sein. Wir freuen uns auf Euer Kommen! Mehr Infos findet ihr hier.
---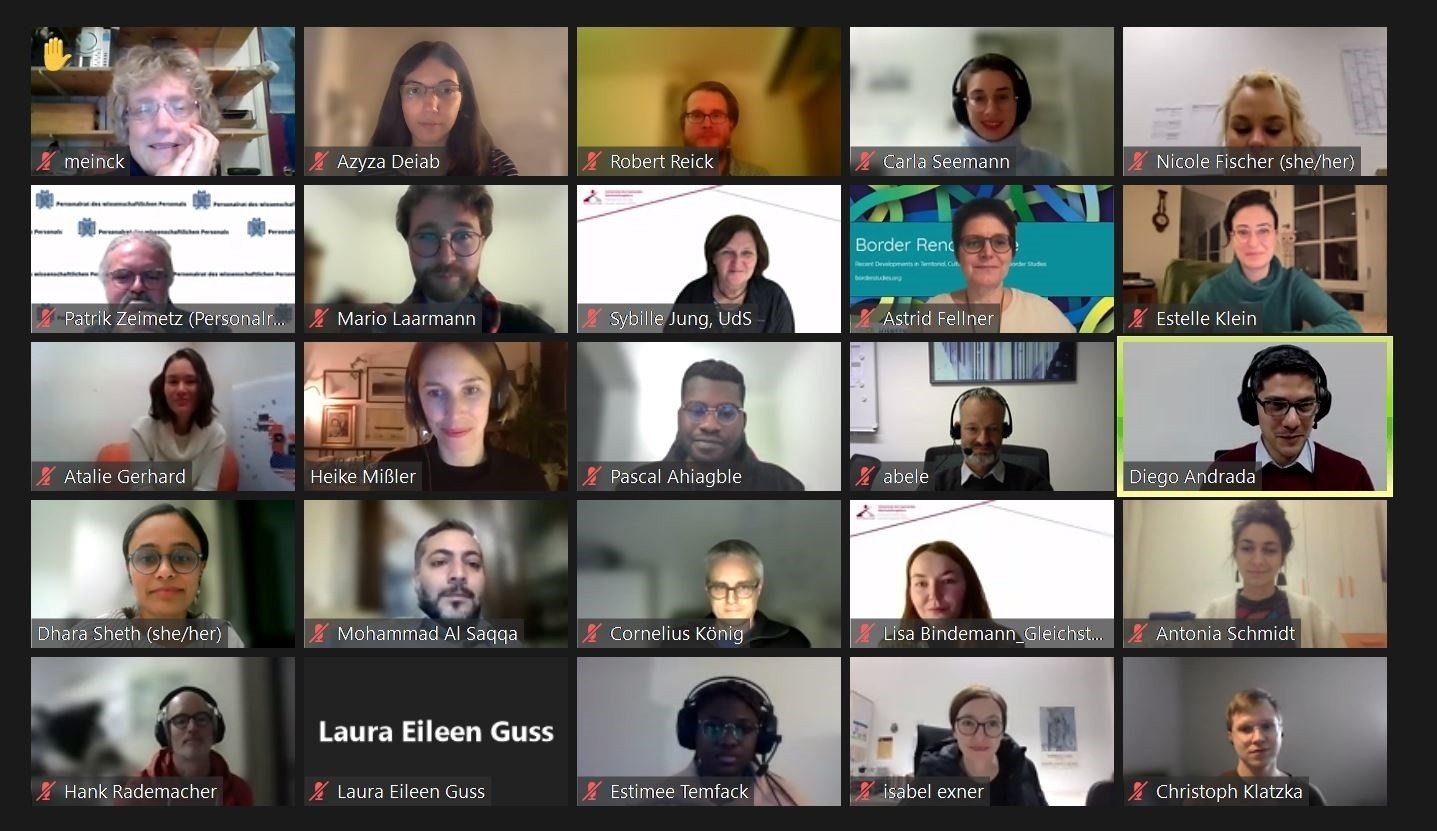 An overview of our Supporters' event and a big thank you!
Unser Supporters' Event: Ein kleiner Rückblick und ein großes Dankeschön!
(Deutsche Version untenstehend)
We are excited about the substantial participation during the Supporters' event organized by the Anti-Racism Working Group at Saarland University on February 1st 2022. The feedback so far has been incredibly positive and the entire Anti-Racism working group team would like to let you know: Thank you for being there!
The press article of the Saarbrücker Zeitung about the event can be found here.
If we concluded the event with one certainty, it was this: Your ideas and suggestions were an indispensable input to the anti-racist work of the AG as well as its supporters. We will take the feedback of the community further and will update you soon about our next steps. If you are a member of the university and would like to join our internal meetings, please write to us at antirassismus(at)uni-saarland.de.
We look forward to seeing you at our upcoming events!
++++++
Wir freuen uns riesig über die großartige Teilnahme an und die inspirierenden Beiträge auf unserem Supporters' Event am 1. Februar 2022. Das bisherige Feedback war unglaublich positiv und das gesamte Team der AG Antirassismus möchte Ihnen mitteilen: Danke für's dabei sein!
Den Presseartikel der Saarbrücker Zeitung zum Supporters' Event finden Sie hier.
Wenn wir mit einer Gewissheit unsere Veranstaltung beendet haben, dann dieser: Ihre Ideen und Vorschläge waren ein unverzichtbares Input zur antirassistischen Arbeit der AG und ihrer Unterstützer:innen und es benötigt mehr öffentliche Veranstaltungen, um alle Ihre Beiträge zu hören, zu diskutieren und in unsere Arbeit miteinzubringen. Wir freuen uns daher, Sie auf unseren kommenden Veranstaltungen begrüßen zu dürfen! Alle Informationen folgen.
Wenn Sie sich unserer AG anschließen möchten, kontaktieren Sie uns gerne unter: antirassismus(at)uni-saarland.de.
---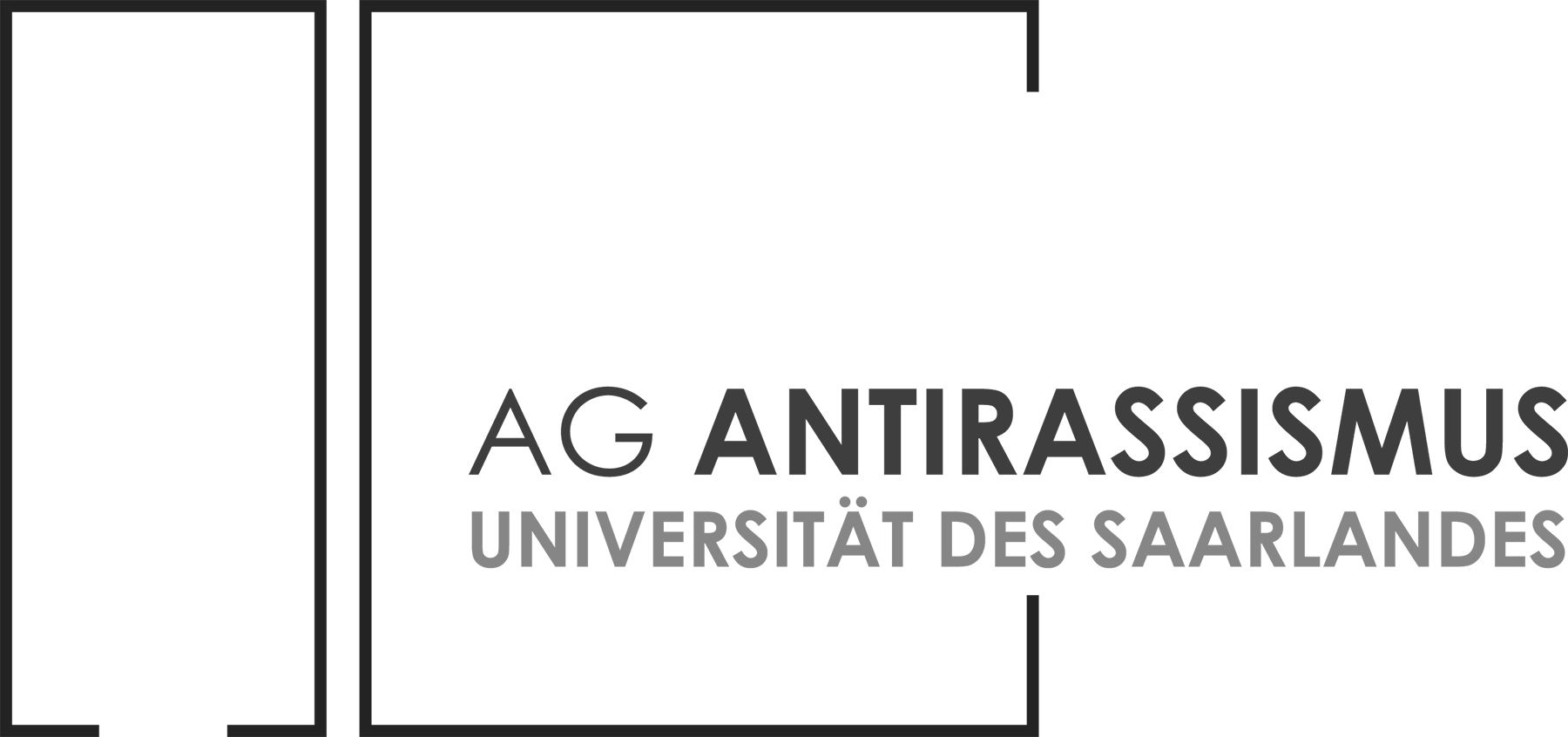 Preliminary Programme of our Supporters Event
1st February 2022; 18:30 - ca. 20:00h
Moderation: Diego Andrada, Heike Mißler & Dhara Sheth
18:30 hs: Welcome (Hosts: Diego Andrada & Heike Mißler)
18:35 hs: Introduction of the AG Antirassismus (Carla Seemann & Max-Ferdinand Meißauer)
18:40 hs: University's anti-racist commitment (Johannes Abele, Estelle Klein & Sybille Jung)
18:45 hs: Teacher Training Programme (Robert Reick)
18:50 hs: AStA (Hannah Spies)
18:55 hs: Bounce Back (Matthias Thielen)
19:00 hs: Forum Geschlechterforschung, IRTG Diversity & UniGR-CBS (Astrid Fellner)
19:05 hs: Association of African Students (Pascal Ahiagble & Joviane Mwity)
19:10 hs: Personalrat (Henry Rademacher)
19:15 hs: Netzwerk Demokratie & Courage (Melani Glavinka)
19:20 hs: Town Hall Meeting (Open discussion) (Hosts: Heike Mißler & Dhara Sheth)
---
Save the Date: Supporters-Event
Dear supporters of the anti-racist working group (AG Antirassismus),
In February 2021, you co-signed the letter the anti-racist working group sent to the presidency of Saarland University. It is our pleasure to invite you to our AG Antirassismus Supporters Event, to be held on 1st February 2022 at 18.30 via Zoom. We hope you can join us! This event is open to all members of the university community and beyond. Students and academic as well as administrative staff from all Departments are welcome to attend. We will briefly present our work, and our vision for the future and hope to discuss further action with you and our network.
A detailed program will be uploaded to our webpage in the coming week. In the meantime, have a look at the Countdown Calendar on our website, which provides you with videos, articles, songs, and literature on the topic of racism and anti-racist work in the run-up to our event. We look forward to discussing the future of anti-racist work at Saarland University with you, to identifying common interests, and to exploring opportunities for collaboration on campus and beyond. We are looking forward to a fruitful and stimulating discussion with all of you.
Link to the event: https://us06web.zoom.us/j/86267146277?pwd=MU1zT0Y3LzdRd0pvRzRWVFFkcHFaZz09
Meeting-ID: 862 6714 6277
Kenncode: dZUX9d
---
Countdown Calendar for our Supporters-Event
This Countdown Calendar counts the days until our Supporters-Event on1st February 2022.
We are looking forward to the exchange with our supporters and partners in the field of anti-racist work! Until then, enjoy discovering the videos, articles, songs, and literature on the topic of racism and anti-racist work - one for each day.
---