« Une autre politique du monde ne reposant plus nécessairement sur la différence ou l'altérité, mais sur une certaine idée du semblable et de l'en-commun, est-elle possible ? »
– Achille Mbembe, Politiques de l'inimitié
The Minor Universality project aims to contribute to the debate on universality after Western universalism. Starting from the essential role narration plays in collective imaginaries, it seeks to understand how a new consciousness of universality is under way of being produced in contemporary social practices and cultural expressions such as oral transmissions and narrations of the self, literatures and archives, films and festivals, curatorial spaces and museums. Building on the importance of such concepts as concreteness, reparation, relation and translation, it wants to re-expand the material and medial turns to processes of experience, reflection and agency.
News
The Pregnant Oyster – Doubts on Universalism
Exhibition of the ERC Minor Universality Residency Programme at Haus der Kulturen der Welt in Berlin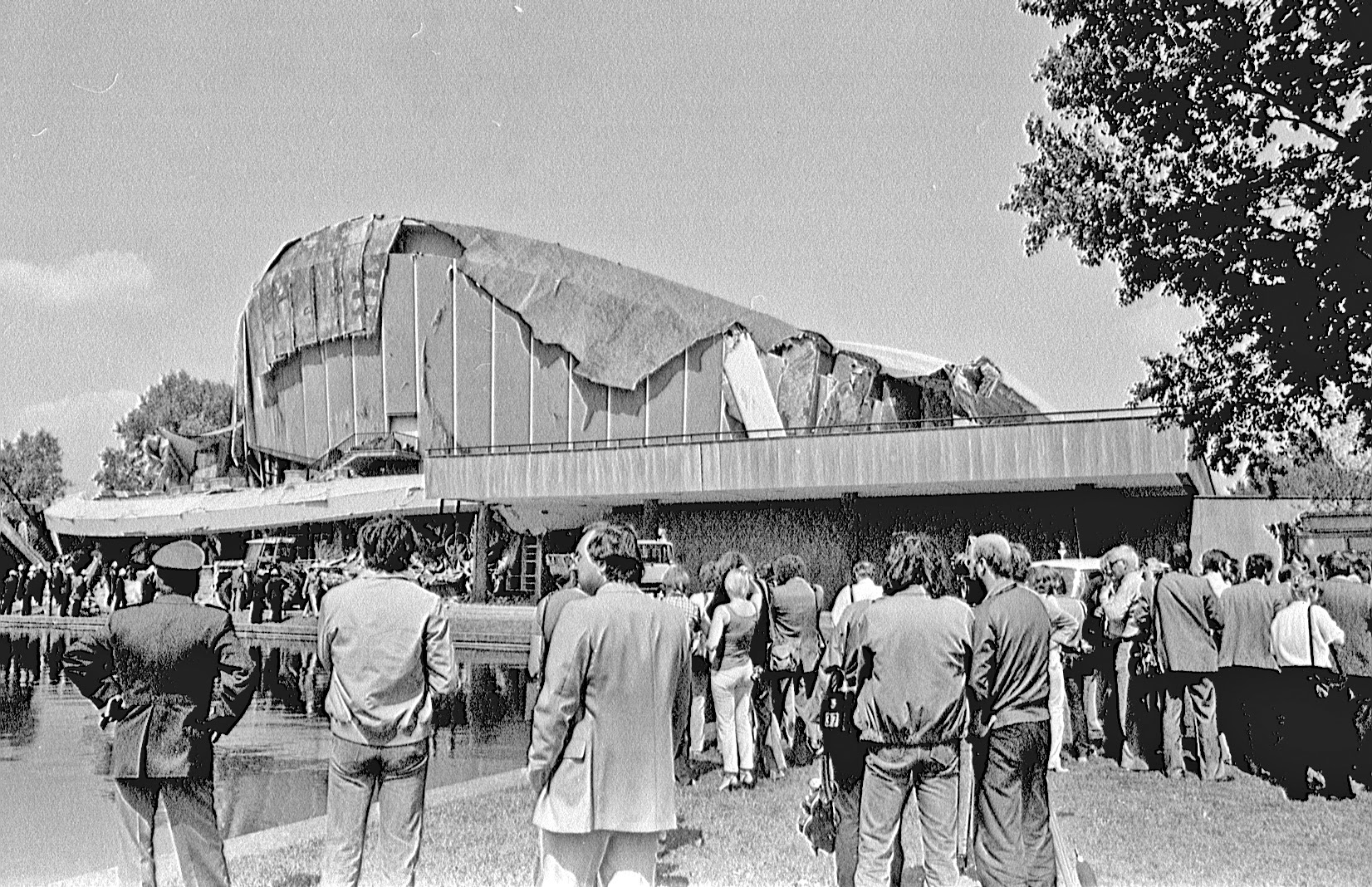 An exhibition (Thu, Jun 30 - Sun, Jul 3) that asks how it is possible to think of world, humanity and justice despite the internal paradoxes of Western Universalism – and how to do so beyond relativism and identity fragmentation.
When the free-floating modernist roof of the Congress Hall collapsed in 1980, a Western symbol of freedom crumbled. The exhibition The Pregnant Oyster – Doubts on Universalism traces cracks and constructions of minor narratives of world after Western Universalism. Taking inspiration from the ambivalent nickname that Berliners gave the building that is the home of HKW since 1989 due to its form, it asks how horizons of a shared world are born out of concrete, incorporated, situated narratives. The oyster as a queering animal that changes its gender at will, occasionally producing precious surprises, fragile and valuable, is a metaphor for this meandering search. This exhibition, conversations and workshops are the result of the research and residency project Minor Universality, which brings together positions across the visual arts, writing and the sonic. The propositions in the exhibition derive from situated forms of doubt and engagements of the dominant through the minor and share an urgency to work with the birth of a world within the ruins of the former West.
With contributions by: Filipa César, Emeka Ogboh, SAVVYZAAR (Lynhan Balatbat-Helbock, Kelly Krugman) and SAVVY.doc (Sagal Farah), Adania Shibli, Camille de Toledo
More about the exhibition and the programme
---
ERC Minor Universality in Tunis
The ERC project Minor Universality led by Prof. Markus Messling organised a week of international conferences in cooperation with Prof. Mohamed Kerrou (Université de Tunis El-Manar) and Dr. Leyla Dakhli (CNRS/Centre Marc Bloch) at the Académie tunisienne des sciences, des lettres et des arts (Beït al-Hikma) on the topic of Universalismes, hégémonies et identités and at the Centre des arts vivants de Radès on the topic of Universalisme et Incertitudes; with the participation of Giovanni Levi, Mondher Kilani, Jellal Abdelkafi, Vincenzo Chicchelli, Franck Hofmann, Essedik Jeddi, Faouzi Mahfoudh, Imed Melliti, Sylvie Octobre.
In the meetings, workshops and talks in Tunis, the ERC project involved numerous partners as well as artists from the Artists-in-Residence programme (Lynhan Balatbat-Helbock, Kelly Krugmann, Adania Shibli) for joint reflections and discussions with Tunisian artists (Hichem Ben Ammar, Mohamed-Ali Berhouma, Aïcha Filali, Slim Gomri, Nadia Jelassi, Mohamed Ben Soltane).
More on the conference topic and programme
---
Universalism & narration
A Conversation with Adania Shibli (Palestine)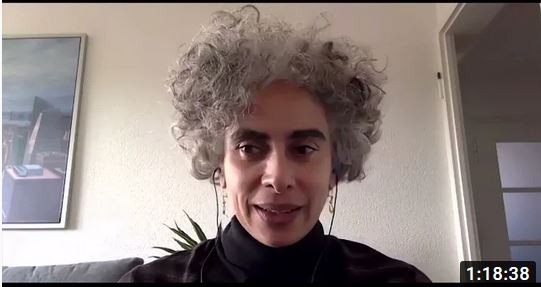 For our sixth conversation in the series "Universalism & … ", the Minor Universality research team speaks with writer and researcher Adania Shibli (Palestine).
Our conversation traces writing, in Shibli's work, as an experience of learning to live as well as of approaching the unwritten, the stammered, the stuttered. We speak about the modern 19th century novel as a form through and against which to find other, minor, gestures and methods to enter writing as a non-hierarchal, anti-authoritarian form. How can writing be designed by fear, loss, and the unwritten? If literature has been complicit in nation-building and modern formations of identity, can writing also engender a different form of engagement with and for others? If so, what forms will it take?
---