The peer writing tutors are always available to help and advise you. So don't hesitate to contact us with your questions about academic writing.

We can be reached by e-mail at: projekt-wissenschaftlich-schreiben(at)uni-saarland.de
with the subject "Anfrage an Peer-Schreibtutoren" (Inquiry to peer writing tutor).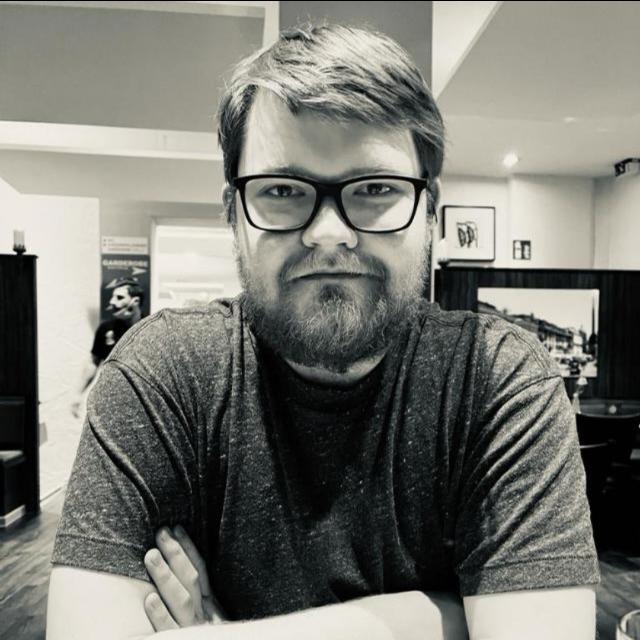 Paul Weis
Hallo,

ich bin Paul Weis. Seit September 2021 studiere ich den trinationalen Germanistikmaster "Literatur-, Kultur- und Sprachgeschichte des deutschsprachigen Raumes" in Luxemburg, Metz und Saarbrücken. Nebenher engagiere ich mich auch in der studentischen Vereinigung "La Page Verte - Die Grüne Seite", in der wir Schreibblöcke aus Recyclingpapier herstellen.

Seit April 2022 bin ich als Peer-Schreibtutor im Projekt "WiSchD – Wissenschaftliches Schreiben auf Deutsch" dabei. Ich berteue dort Studierende beim Schreiben wissenschaftlicher Texte jeder Art.
Franziska Schönberger
Hello everyone,

my name is Franziska Schönberger. After completing my Bachelor's degree in German Studies with a minor in Philosophy in Munich, I moved to Saarbrücken in August 2020 to complete the trinational Master's degree in the History of Literature, Culture and Language of the German-speaking regions in Luxembourg, Metz and Saarbrücken. I am currently in my 2nd semester. In addition, I work for an agency in Cologne in the field of academic editing and proofreading and am under contract with a Munich literary agency.

Since February 2021, I am part of the project team "WiSchD - Wissenschaftliches Schreiben auf Deutsch/Academic Writing in German", where I am a peer writing tutor.
Sebastian Grübel
Hello,

my name is Sebastian Grübel. I graduated from Saarland University with the first state exam in German and History in November 2019. Since January 2020, I have been working on my PhD in literary studies, investigating the authorships of Plato, Friedrich Nietzsche, Hermann Hesse, and Peter Handke.

As a peer writing tutor of the team "WiSchD - Wissenschaftliches Schreiben auf Deutsch/Academic Writing in German", I look forward to supporting you in your writing projects!