Registration in the SIM portal
The SIM portal is the central point of entry for most applications and enrolment requests. As a first step, please check whether a registration is necessary for you. By registering, you will create an application account.
Which applies to you?
You are new at Saarland University and have not yet registered an application account?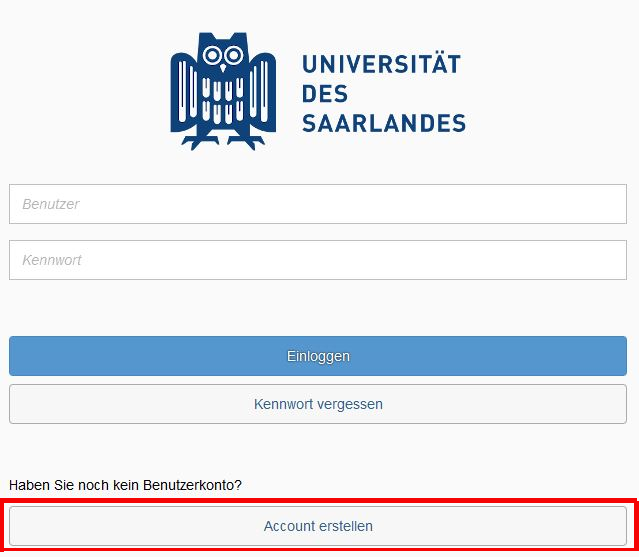 In this case, please create a new application account in the SIM application portal:
First, please click on "Create account"
On the next page, enter the required information and click on "submit". Please make sure to enter a valid e-mail address at which you can be reliably reached.
After a few minutes you will receive an e-mail for user registration. Therefore, please check your inbox of the e-mail address you provided during registration (including the spam folder).
In this e-mail you will receive your user name (in the format B0012345) and the registration link. You have to click this link within 24 hours to activate your account.
Archive the email and make a note of your username and the password that you have chosen.
If the user registration email does not arrive immediately, please be patient. In this case, please do not register again. If necessary, also check your spam folder.
You have already registered in the SIM portal before and you are currently not enrolled at Saarland University?
Please do not register anew, but use the username (in the format B0012345) that you already received during your previous registration.
If you have forgotten your username, please use our contact form. In the contact form, please be sure to enter the e-mail address that you have used to register in the portal.
You can then regain access to your old application account. Under any circumstances, do not register a new account.
You are already studying at Saarland University and you would like to apply or enroll for a different or additional program?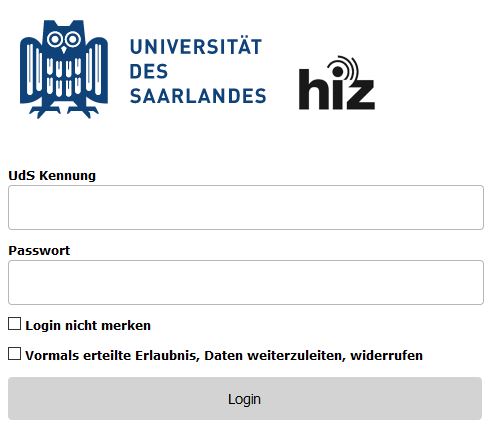 In this case, please do not create a new application account.
Instead, please log in to the SIM student portal with your existing login, i.e. with your HIZ-ID (e.g. s8abcdef or abcd12345) and your own password.
If you cannot find the answer to your questions on these help pages or in the FAQ, you can get in touch with us via the
If you have any further questions, please read our