14.07.2023 | Student group visits BASF's Ludwigshafen site
29 chemistry students from Saarbrücken spent an informative day at BASF in Ludwigshafen. In addition to a visit to the visitor center, the program included a tour of the site, a visit to a petrochemical plant and an information session on career opportunities as an industrial chemist. Prof. Guido Kickelbick accompanied the group of students and expressed his special thanks to Dr. Alexander Düfert from BASF for co-organizing the excursion. Together with Dr. Alexander Traut, Dr. Dorothea Ziegler and Dr. Geogios Dodekatos, he was available to answer the students' questions about application procedures and development opportunities at BASF.
12.07.2023 | The Kickelbick and Scheschkewitz working groups participated in the 10th European Silicon Days
Participants from the Kickelbick and Scheschkewitz working groups attended the 10th European Silicon Days in Montpellier from July 10 to 12, 2023. At the conference, international scientists discuss the latest research results on the element silicon. Topics range from molecular systems to materials. The ninth meeting in this series took place in Saarbrücken from September 09 to 12, 2018.
23.06.2023 | In the Gallei working group, a method is being developed to sustainably remove hazardous substances from water
PFAS - per- and polyfluorinated chemicals - are a massive problem for the environment because they cannot be degraded naturally. They are therefore also known as eternity chemicals. The research group led by Prof. Markus Gallei, together with colleagues from the University of Illinois (USA), has now developed a method to sustainably remove PFAS from water. The system uses an electrochemical reaction in which metal-containing polymers, known as metallocenes, act as electrodes to filter the PFAS molecules out of the water, even in minute quantities. The interesting thing about the polymers is that they can be switched, efficiently releasing the PFAS molecules. In this way, PFASs can be removed from the water and the electrode can be reused. The study was published in the journal ACS Applied Materials & Interfaces (see: https://pubs.acs.org/doi/10.1021/acsami.3c01670).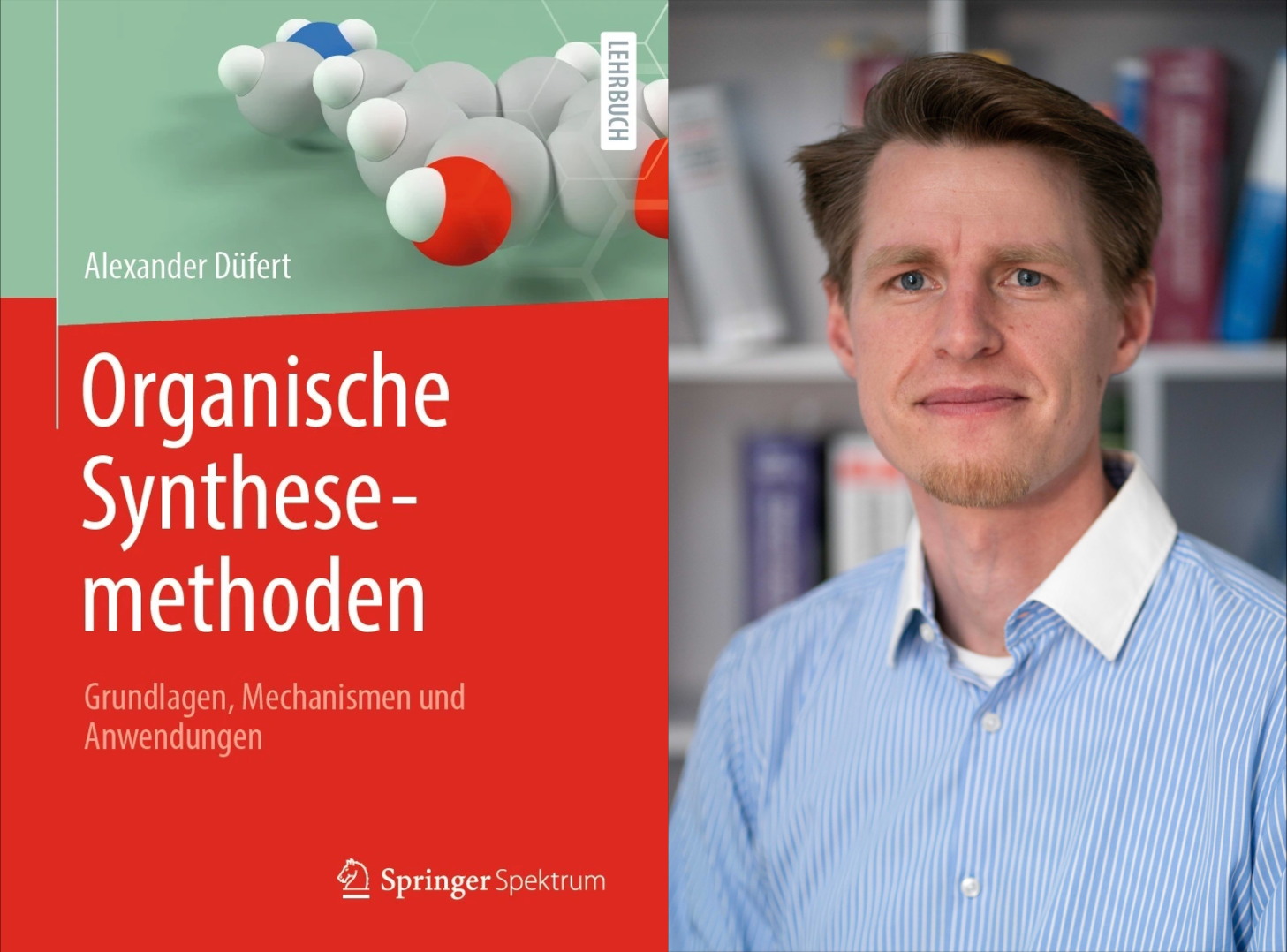 19.06.2023 | New textbook for organic synthesis methods by our lecturer Dr. Alexander Düfert published
Dr. Alexander Düfert, lecturer in industrial organic chemistry and BASF employee, is the author of a new textbook on organic synthesis methods. The more than 900-page work contains many practical tips on their efficient use and an extensive bibliography. In addition to a focus on understanding the mechanisms and many application examples, aspects of a use in the pharmaceutical field are not neglected.
16.06.2023 | Team of the chemistry department participates in the company run in Saarbrücken
A few dozen amateur runners from the various areas of the chemistry department withstood the intense heat and took part in the company run in Saarbrücken. All of them crossed the finish line. Congratulations!