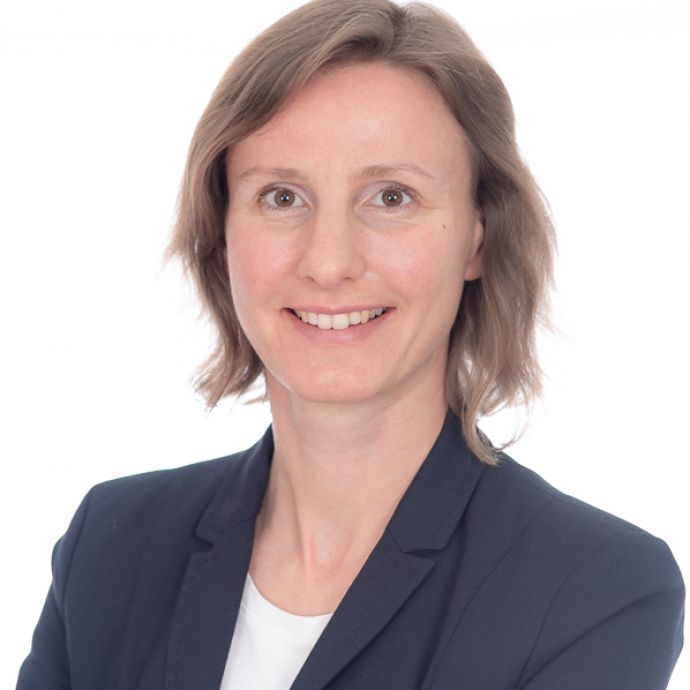 Our research focuses on the analysis of gene expression and epigenetic modifications in health and disease.
Particular interest is geared towards a better understanding of:
the interplay between genetic predisposition and environmental influences in the pathogenesis of neurodegenerative diseases
epigenetic modifications in ageing
the potential of epigenetic signatures in diagnosing rare diseases and syndromes
News
Course on KI-based introduction into programming for biologists in WS2023/24
Date: 23.10.2023-09.02.2024, 2h per week
Venue: Bld. A2.4, seminar room 0.33
Infos and registration (until 1 October 2023): https://www.uni-saarland.de/fileadmin/upload/einrichtung/zhmb/stundenplaene/wahl_ws.pdf
Description
New technologies, in particular on single-cell level, allow to gather a broad spectrum of molecular data in high resolution. The collection and evaluation of such molecular data have the potential to contribute to complex issues in clinical and (epi)genetic research. Students of biology are often detered by complex computational processes. However, already the first steps into the world of programming with a small number of coded lines show the fascination of exploring and visualising own data. This course offers first insights and basic concepts of hands-on programming with striking biological examples. Using the widely known and accepted R project, students will learn how to process molecular data from scratch and how to visualize in an attractive manner. In addition, loading and using of additional R packages to gain domain- and task-specific functionalities will be trained.
----------------------------------------------------------------------------------------------------------------------------------------------
HiWi position in our group available !
When? ASAP
How long? At least 12 months (16h/week)
Description
We are looking for a student research assistant (HIWI) to join our team ASAP for at least 12 months (16h/week). The aim of this computational project is based on a recent publication proposing a genetic link between cytochromes P450 genes and Parkinson's disease (Hartz, P. et al, 2022). Here, we aim to replicate these findings with genome/exome data from Parkinson's cohorts such courage-PD and NCER-PD. In addition, available epigenome and transcriptome data from PD patients and patient-derived cell lines will be used to connect genetic with epigenetic alterations. We are looking for a candidate with experience in analysing genetic and epigenetic data and an interest in applying available tools to answer biological questions. If you are interested, please email julia.schulze-hentrich(at)uni-saarland.de
----------------------------------------------------------------------------------------------------------------------------------------------
Podcast with Julia Schulze-Hentrich and Jörn Walter
In a new podcast episode, Prof. Julia Schulze-Hentrich and Prof. Jörn Walter shed light on the epigenetic programs of our cells in the context of development, aging and disease.
The episode is part of the German Human Genome Phenome Archive (GHGA) science podcast titled "Der Code des Lebens" which focuses on various aspects of human genome research (in German).
The podcast and further information are available here.
Research
The DNA of every cell in our body contains the genes inherited from our parents and plays a crucial role in health and disease. While changes in the DNA itself are linked to monogenic diseases, they often fail to explain complex disorders such as neurodegenerative diseases. This can potentially be explained by additional layers of gene regulation known to be stored "above" the DNA, at the epigenetic level. This relatively young field of research has shown over the last years that the molecular structures that package the DNA in the cell nucleus influence gene activity. The DNA itself as well as its packaging structure, the so-called chromatin, can be chemically modified in many ways and is highly dynamic. With these findings, chromatin appears to be a central interface between genes and the environment, and the development and progression of diseases could be decisively influenced by epigenetic changes. Our working group investigates which epigenetic modifications are associated with complex neurological diseases - in particular Parkinson's and Huntington's - and how environmental factors and aging have a modulating effect on them. In addition, we are interested in understanding the molecular basis of rare diseases on an epigenetic level. You can find more about current research projects here.
Please don't hesitate to contact us if you are interested to work with us. We are always looking for talented students (bachelor's, master's and doctoral theses) who would like to join our group. Our contact details and further information can be found here.
Most Recent Publications
Yaldiz B, Kucuk E, Hampstead J, Hofste T, Pfundt R, Corominas Galbany J, Rinne T, Yntema HG, Hoischen A, Nelen M, Gilissen C; Solve-RD consortium.
Twist exome capture allows for lower average sequence coverage in clinical exome sequencing.
Hum Genomics, 2023, 17(1):39.doi: 10.1186/s40246-023-00485-5.

Fitzel R, Secker-Grob KA, Keppeler H, Korkmaz F, Schairer R, Erkner E, Schneidawind D, Lengerke C, Hentrich T, Schulze-Hentrich JM, Schneidawind C.
Targeting MYC in combination with epigenetic regulators induces synergistic anti-leukemic effects in MLLr leukemia and simultaneously improves immunity.
Neoplasia, 2023, 41:100902.doi: 10.1016/j.neo.2023.100902.

Edelmann S, Wiegand A, Hentrich T, Pasche S, Schulze-Hentrich JM, Munk MHJ, Fallgatter AJ, Kreifelts B, Nieratschker V.
Blood transcriptome analysis suggests an indirect molecular association of early life adversities and adult social anxiety disorder by immune-related signal transduction.
Front Psychiatry, 2023, 14:1125553.doi: 10.3389/fpsyt.2023.1125553.

Kilzheimer A, Hentrich T, Rotermund C, Kahle PJ, Schulze-Hentrich JM.
Failure of diet-induced transcriptional adaptations in alpha-synuclein transgenic mice.
Hum Mol Genet, 2023, 13;32(3):450-461. doi.org/10.1093/hmg/ddac205.

Xylaki M, Paiva I, Al-Azzani M, Gerhardt E, Jain G, Islam MR, Vasili E, Wassouf Z, Schulze-Hentrich JM, Fischer A, Outeiro TF.
miR-101a-3p Impairs Synaptic Plasticity and Contributes to Synucleinopathy.
J Parkinsons Dis, 2023, 13(2):179-196. doi.org/10.3233/JPD-225055.

Buchert R, Schenk E, Hentrich T, Weber N, Rall K, Sturm M, Kohlbacher O, Koch A, Riess O, Brucker SY, Schulze-Hentrich JM.
Genome Sequencing and Transcriptome Profiling in Twins Discordant for Mayer-Rokitansky-Küster-Hauser Syndrome.
J Clin Med, 2022, 23;11(19):5598.doi: 10.3390/jcm11195598.
Please find all our publications of the last five years here.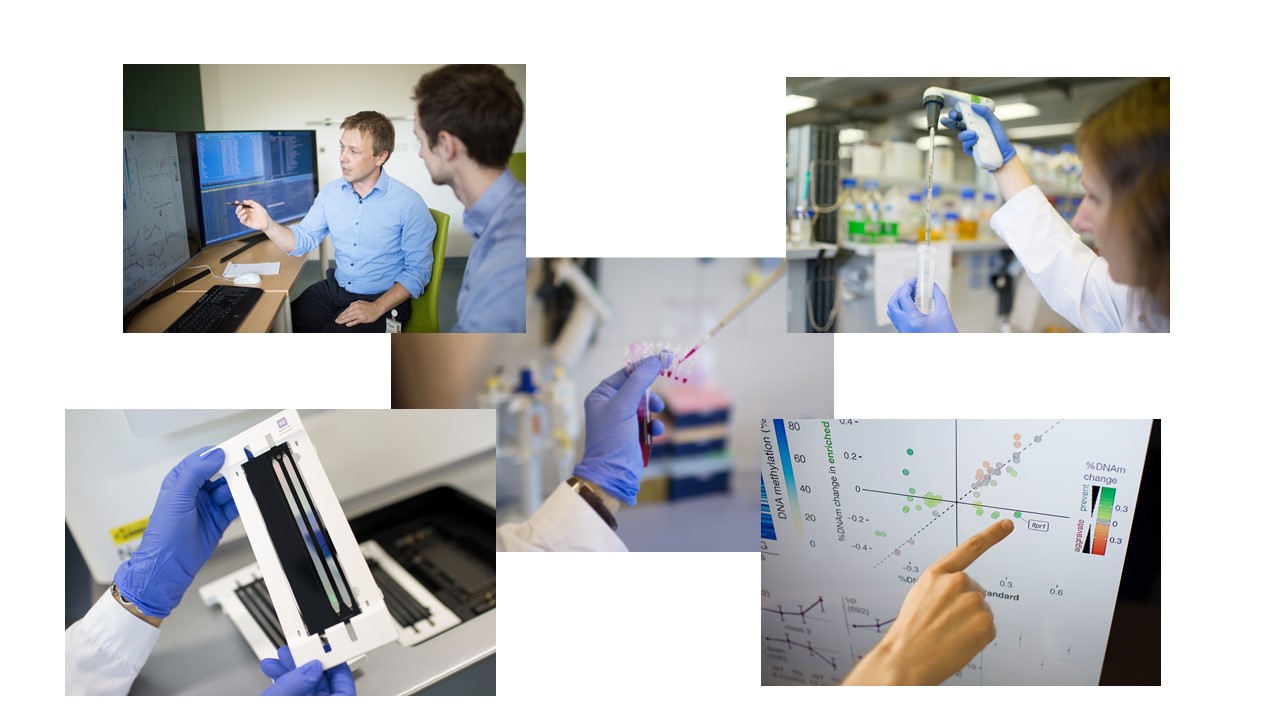 Teaching
Lectures and practical courses in genetics and epigenetics are offered together with AG Prof. Jörn Walter in SS2023 and WS2023-24.
An overview as well as details of each course can be found here.