Clubs and bars – Going out and having fun
Clubs and bars – Going out and having fun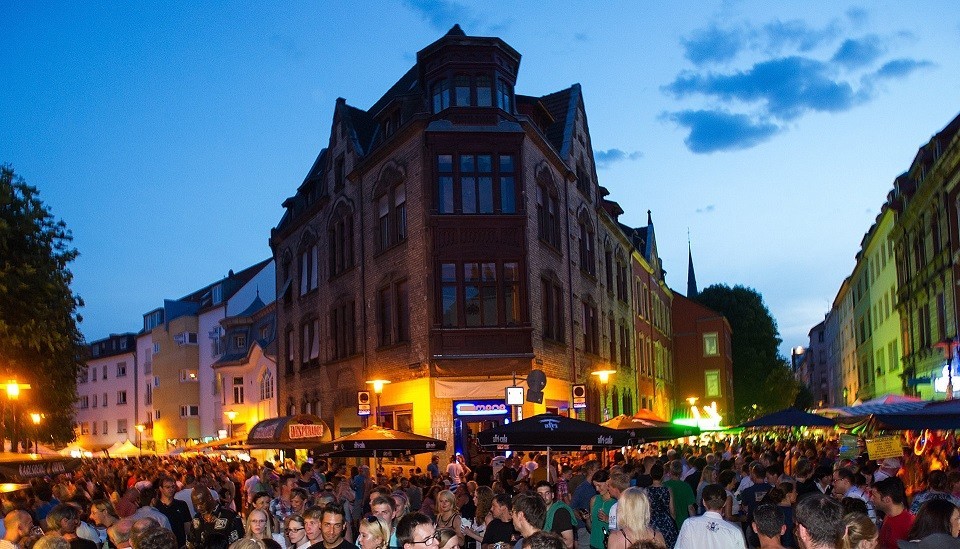 Saarbrücken is home to a large number of restaurants, cafés, pubs, clubs and bars. Restaurants offering regional cuisine and international cuisine can be found along the banks of the river Saar and around St. Johanner Markt. With so much on offer in the centre of the city, it's the perfect place for meeting up with friends, strolling through the shopping streets or – if you're feeling more energetic – going on an evening pub crawl. And for night owls, Saarbrücken's clubs, concert locations and events can all be reached on foot. One of Saarbrücken's highlights is the Nauwieser district (Nauwieser Viertel). The area is home to a variety of small artisanal and independent shops and its pubs and bars are particularly popular with students. During the summer months, the Nauwieser Festival (Nauwieser Viertel-Fest), the Old Town Fair (Altstadtfest) and the Saarspektakel – a popular event held on the banks of the Saar – attract big crowds from the local region and from neighbouring France.
But there are plenty of other exciting locations outside the city centre. The old East Harbour sector of the city has been renovated and revamped and the Silodom club now hosts parties and cultural events as well as a beer garden and open-air spaces for music. To learn more about what's on at the moment, take a look at the events listing website Flaneur.
Intercultural activities – ZiS
The Centre for International Students (ZiS) helps incoming international students settle in to campus life by offering them a buddy (a volunteer student mentor), a programme of joint leisure and recreational activities and a broad range of information materials.