Academic assessment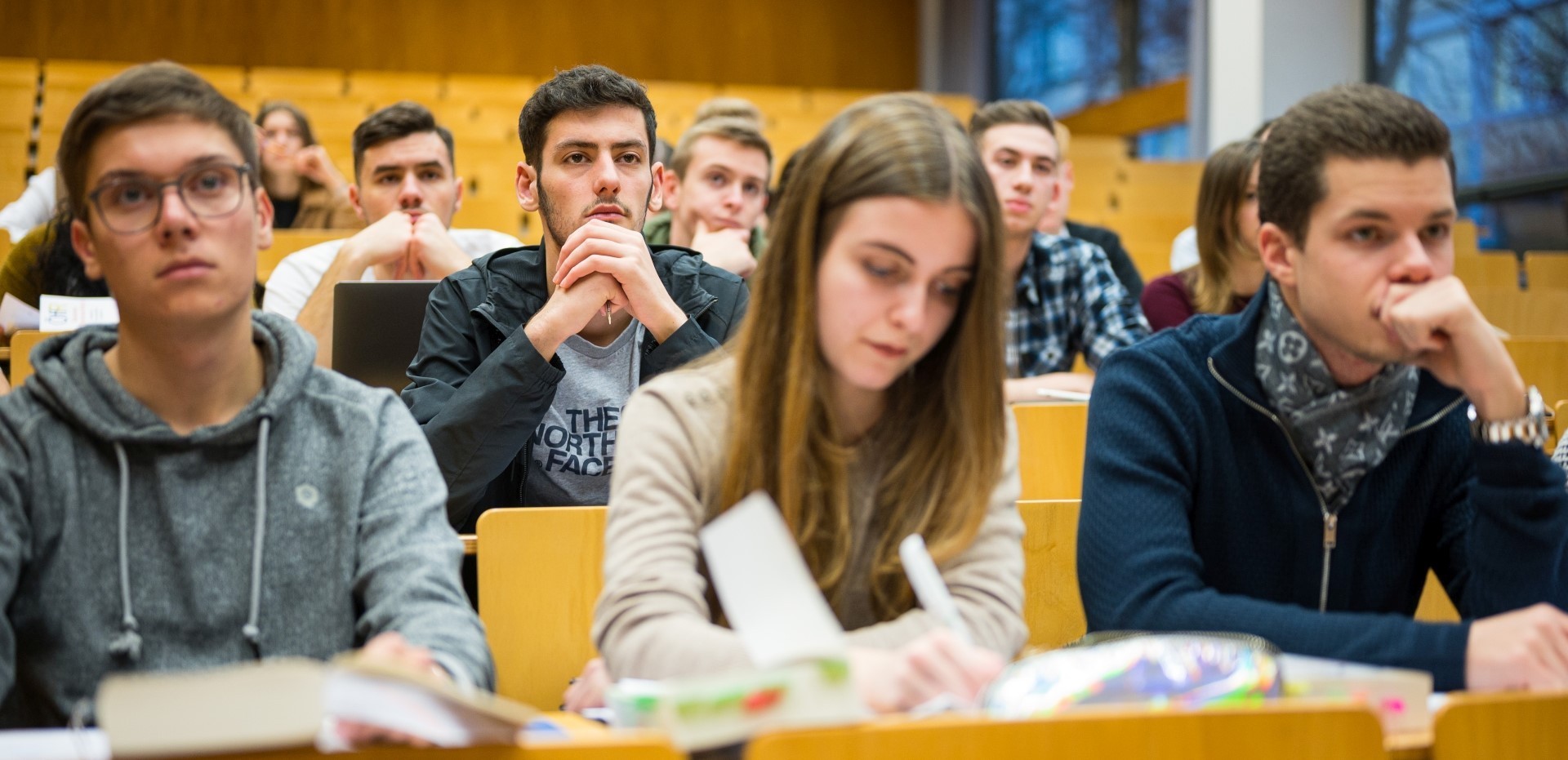 What types of exams will I have to take in Saarbrücken?
Exchange students take the written examinations together with Saarland University students at the end of the semester.
If a course you are taking does not have a final written assessment, you should contact the course organizer to arrange an oral examination.
How are the exams graded?
Examinations and other academic assessments are marked in accordance with the grading system prescribed in the regulations governing legal training and education called Juristenausbildungsordnung (JAO). The JAO grades awarded will be converted into the equivalent ECTS grades and both grades will be entered into your transcript of records. The conversion scheme is set out in the table below:
Umrechnungstabelle der Erasmus-Noten
| | | |
| --- | --- | --- |
| ECTS Note | Note nach der Juristenausbildungsordnung(JAO) | Note Europainstitut |
| A | 18-12 | 20-16 |
| B | 11-9 | 15-14 |
| C | 8-7 | 13-12 |
| D | 6-5 | 11 |
| E | 4 | 10 |
| FX | 3-1 | 9-7 |
| F | 0 | 6-0 |
Notenstufen nach der JAO( German Grade at Faculty)
sehr gut (16-18 Punkte) - eine besonders hervorragende Leistung
gut (13-15 Punkte) - eine erheblich über den durschnittlichen Anforderungen liegende Arbeit
voll befriedigend (10-12 Punkte) - eine über den durchschnittlichen Anforderungen liegende Leistung
befriedigend (07-09 Punkte) - eine Leistung, die in jeder Hinsicht durchschnittlichen Anforderungen entspricht
ausreichend (04-06 Punkte) - eine Leistung, die trotz ihrer Mängel durchschnittlichen Anforderungen noch entspricht
mangelhaft (01-03 Punkte) - eine an erheblichen Mängeln leidende, im ganzen nicht mehr brauchbare Leistung
ungenügend (0 Punkte) - eine völlig unbrauchbare Leistung
Notenstufen Europainstitut(Prüfungsordnung für den Aufbaustudiengang "Europäische Integration")
ausgezeichnet/excellent (19-20 Punkte/points)
sehr gut/very good (17-18 Punkte/points)
gut/good (15-16 Punkte/points)
befriedigend/satisfying (12-14 Punkte/points)
ausreichend/sufficient (10-11 Punkte/points)
nicht bestanden/failed (0-9 Punkte/points)