The Card
In an effort to further improve the services offered and to simplify and automate administrative procedures, Saarland University plans to issue a new multifunctional chip card at the start of winter semester 2004/2005. However, not all of the wide range of functions planned for the UdS Card will be available immediately..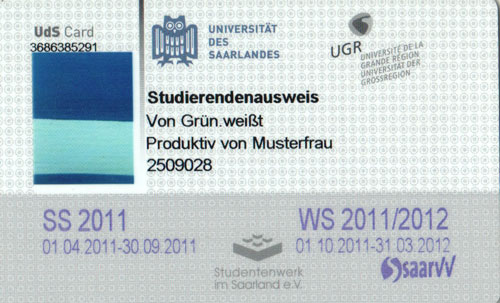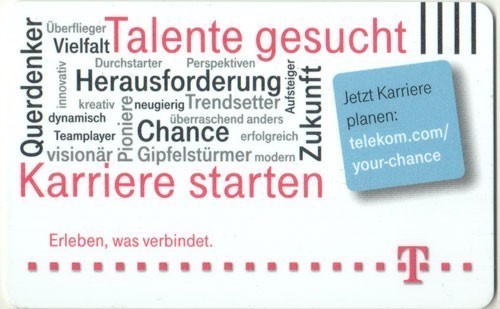 Alternatives to the personal UdS Card
If you wish to only use an anonymous guest card to make payments via the electronic wallet function, such cards are available for purchase.
In the University Library (SLULB), you may also use a library card.
To use electronic time tracking, to access the campus and electronically secured buildings and rooms, you need to use your UdS Card.
Which cards are free of charge and which are available for purchase?
The first personalized UdS Card is free of charge for students, employees of Saarland University and the Studierendenwerk; and so are the cost centre cards (Kostenstellenkarte). Charges are made if you need a new card to replace an older one. All other types of card are available for pruchase (see price list). The prices are based on Saarland University's Verwaltungsgebührenordnung of 13 May 2013 (Official Bulletin, No. 8 of 21 May 2013).
Enrolled members of staff
University staff who are also enrolled students automatically receive a student card. As the student card has many advantages, we recommend you to use it. The functions in the background systems do not depend on the type of card; i.e. an employee's authorization to park on campus can also be stored on a student card. For this authorization, the associated card number, not the card type, is decisive.