Research Projects

Context-aware multimodal Human-Computer Interaction
The project is carried out in cooperation with Energie Baden-Württemberg AG (EnBW). The goal of the research project is to investigate the conception and design of innovative contextual multimodal human-computer interactions based on new technologies. The focus within the research project is on the use of a Conversational User Interface (CUI) with the integration of a Sentiment Analysis (SA). This technology enables the capture and analysis of sentiment images based on different input modalities (e.g. text or speech). Thus, a tendency regarding a positive, neutral or negative attitude can be detected. A prototype application of this technology is being tested and empirically examined in close cooperation with the specialist departments of EnBW.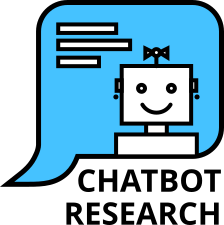 Chatbotresearch.org
Chatbotresearch.org is a joint project of the Saarland University, the Karlsruhe Institute of Technology and other partners from research and industry. Within this project, we examine and design the technical, social and ethical aspects of human interaction with AI-supported chatbots and voice assistants.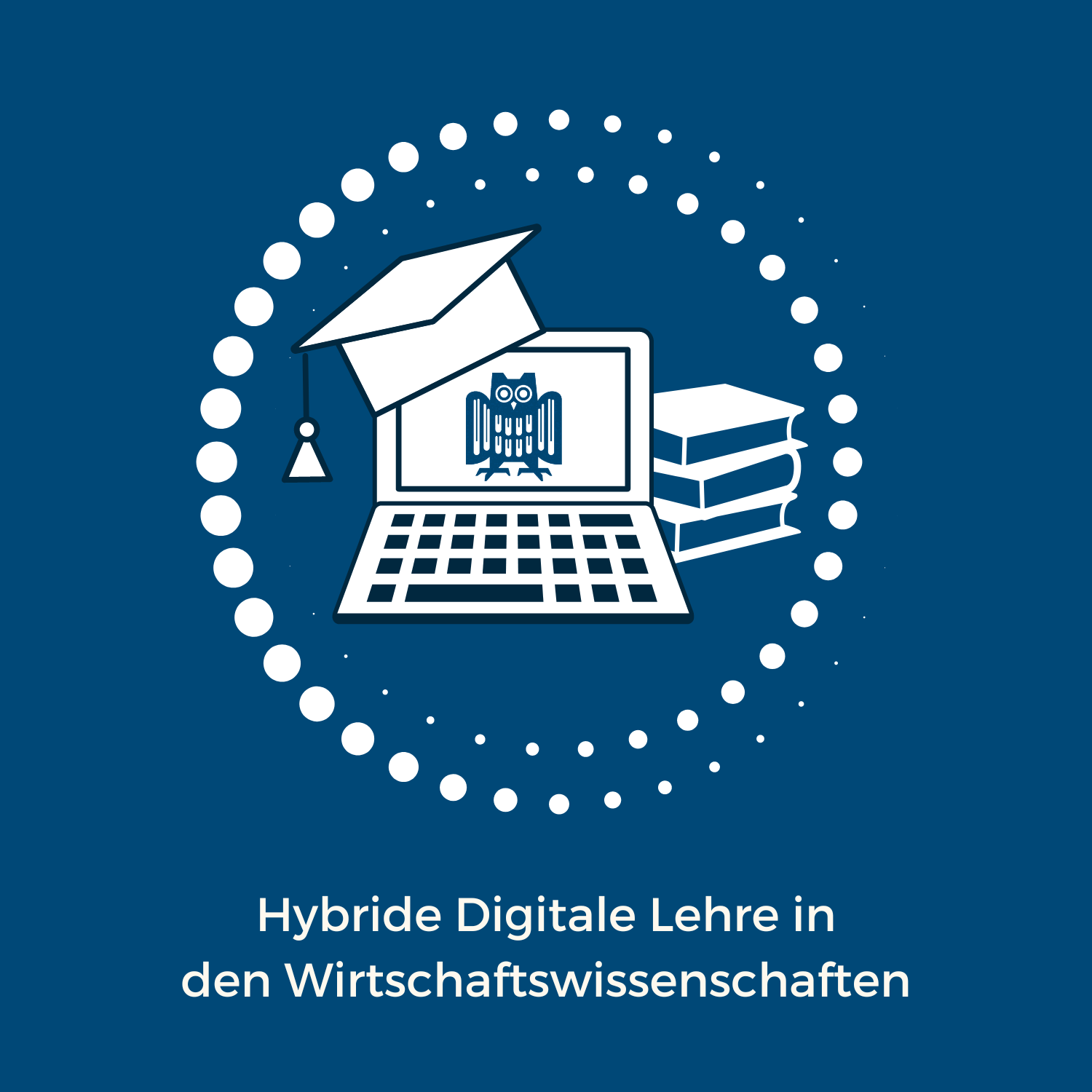 The innovation project of the junior professorships for Operations Management and Information Systems "Requirements and Success Factors for Hybrid Digital Teaching in Economics" examines the successful combination of digital teaching content and various teaching concepts for a hybrid teaching format in economics.
The digitization of teaching makes it possible to combine the advantages of face-to-face and online teaching in the form of hybrid teaching formats. In addition to technical challenges, there are also a variety of digital teaching elements, such as recorded teaching videos, livestreams of lectures, self-learning tasks in Moodle, break-out rooms for group discussions, etc., which need to be combined with the specific requirements of economics subjects.
The aim of the project is to analyze how digital teaching content can be used with concrete teaching concepts in different event formats in order to achieve the best possible learning outcome for students with hybrid teaching formats. In doing so, the requirements of both students and lecturers for the hybrid teaching format will be taken into account. The first step includes the collection and systematic review of the requirements for hybrid digital teaching based on experiences, interviews and literature. In the second step, existing courses will be analyzed and adapted to the collected requirements. The developed concepts will be implemented and evaluated in the courses in order to iteratively improve them.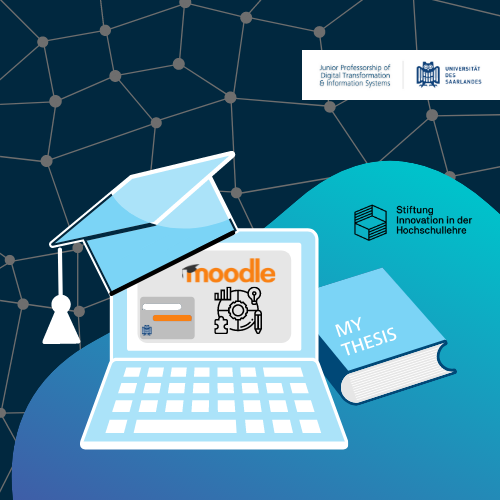 Innovationsprojekt "Interaktiver Onlinekurs zu Methoden in der Wirtschaftsinformatik"
Der interaktiven Onlinekurs soll Studierende der Wirtschaftswissenschaften an der UdS semesterunabhängig darin unterstützen, eine wissenschaftliche Arbeit (Seminar, Bachelorthesis, Masterthesis, etc.) im Kontext der Wirtschaftsinformatik zu schreiben. Im interaktiven Onlinekurs auf der Moodleplattform wird das notwendige Wissen durch Videos, weiterführende Literatur und konkrete Beispiele vermittelt und kann durch Tests am Ende der Kapitel selbstständig überprüft werden. Ergänzt wird der Onlinekurs durch einen Chatbot in MS Teams, dieser wird den Studierenden jederzeit Fragen zu den Lerninhalten und Beispielen beantworten können.
Dieses Projekt ist ein Teilprojekt des Projektes "Digital Teaching Plug-in" gefördert durch die Stiftung Innovation in der Hochschullehre.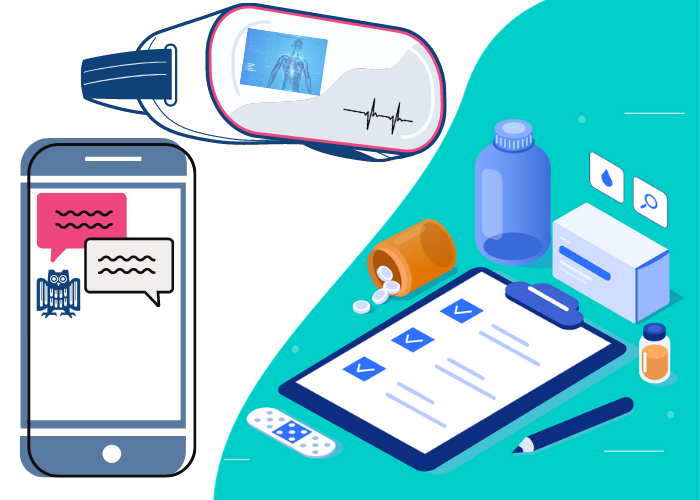 Research Collaboration between the Junior Professorship and the Medical Faculty of the Saarland University
Particularly in the context of medicine, digitization is a special challenge as well as the topic of the interdisciplinary research collaboration between the junior professorship and the medical faculty. The research collaboration aims to investigate the conception, design and impact of AI-based digital assistants in various medical application scenarios (for example, advising transplant patients or educating regarding vaccinations). The developed concepts will be instantiated as prototypes and empirically evaluated in laboratory and field studies together with Saarland University Hospital.

Improvement of the linguistic skills of virtual assistance in customer service at Telefónica Germany 
In this project, together with Telefónica Germany and the Karlsruhe Institute of Technology (KIT), we are investigating how the linguistic capabilities of the chatbot Aura can be improved. For this purpose, we are researching the design of a system that can integrate different stakeholders into the development process of the chatbot in order to collect their feedback for linguistic improvement. In addition to improving the linguistic skills of virtual assistants, this project also investigates to what extent such systems can help in increasing the awareness of innovative language assistants such as Aura and in demonstrating their capabilities and future benefits for different business units.