University staff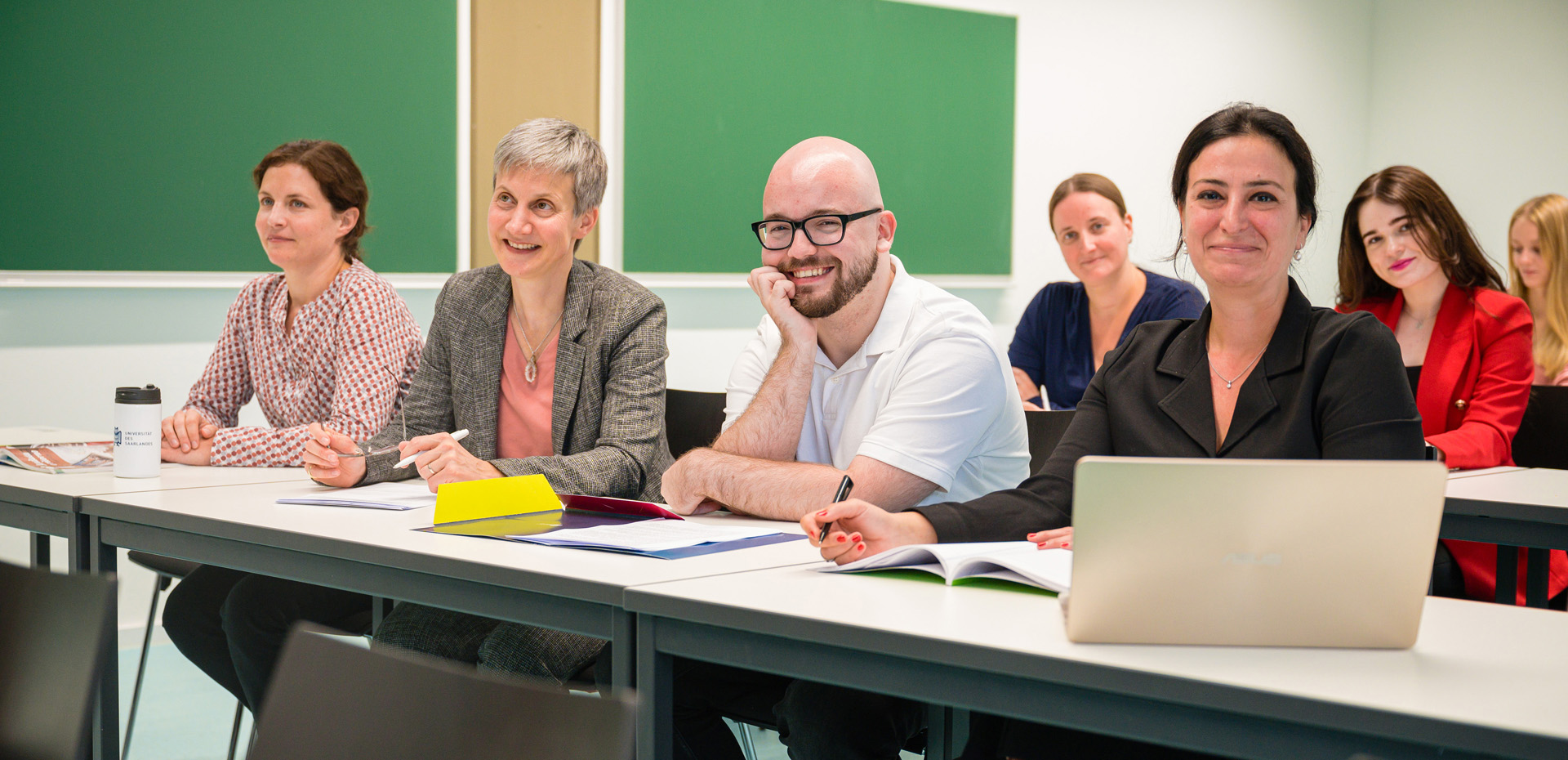 German language courses for university staff
From 2023 on, the International Study Centre Saar (ISZ Saar) is organising German courses specially designed to meet the needs of university staff, which were previously supervised by Saarland University's Human Resources Development Department.

These language courses for university staff have different focuses and are offered in the summer semester as well as in the winter semester.

German beginners with little prior knowledge start with a German course at level A1.1. Those who have already completed the first course and staff with basic knowledge of German can take part in the beginners' course at level A1.2/A2.1. From language level A2, it is also possible to attend a virtual "language break" (Course "German appetisers for the lunch break").

You are welcome to find out more about the details of our German courses for staff, the language requirements and dates on the course websites listed below!

All staff members of Saarland University and the htw saar as well as doctoral students in an employment relationship with the UdS may participate.
Unfortunately, participation is usually not possible for staff of affiliated institutes of the UdS and staff of the UKS Homburg, HfM and HBK saar or doctoral students who are employed there or at htw saar. - If there is sufficient capacity, staff from UKS Homburg, HfM and HBK saar as well as doctoral students from UKS, if they are employed by the UdS, can also be admitted.

Please note: If your language level is higher than A2 or you do not belong to the target group, you have the possibility to apply for the regular course offer of the Department of In-sessional German language courses, the general and specific courses (see semester courses and short intensive courses). Absolute beginners (no previous knowledge of German) can apply for the beginners' courses from the in-sessional semester courses.
Preparatory and in-sessional courses for international students
Abteilung studienbegleitende Deutschkurse
/ Department of in-sessional German courses
International Study Centre Saar (ISZ Saar)
Head of department: Dr. Oxana Brandes
Secretary: Christine Koch M.A.
Phone: +49 (0) 681 302-71116
deutschkurse(at)isz.uni-saarland.de