Focus Ukraine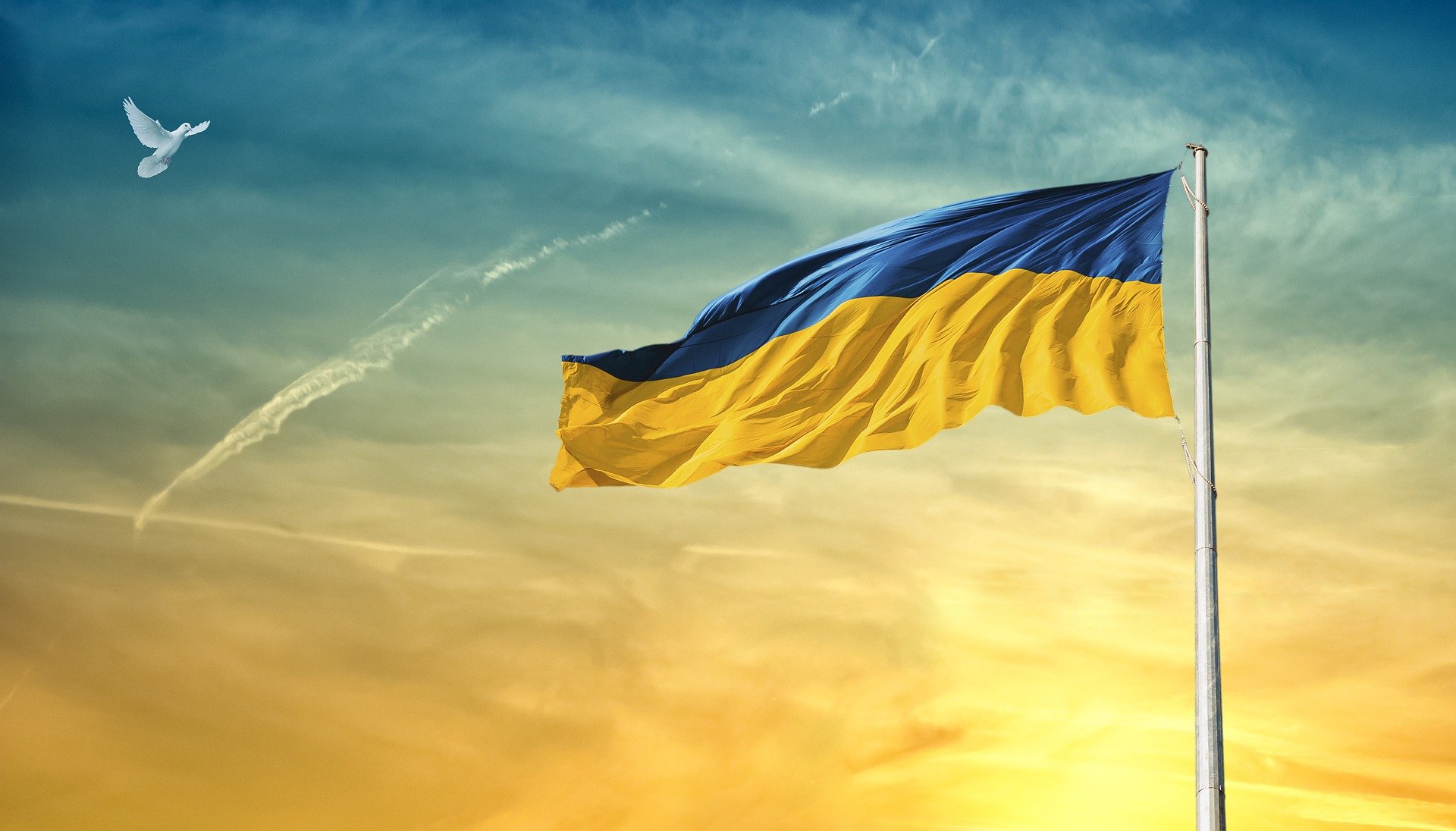 The Saarland University Board is shocked and deeply saddened by the Russian invasion of Ukraine: 'We stand in solidarity with the people of Ukraine and our partner universities with whom we have collaborated closely over many years. We are appalled at such a blatant violation of the fundamental values of Europe, democracy and the rule of law. We want to try and provide help and assistance wherever possible.'
Read the statement in full: Solidarität mit der Ukraine (currently available in German only)
Call for donations
The Saarland University Board is working together with the Saarland University Society ("Universitätsgesellschaft des Saarlandes") and they have now published a call for donations for students and young academics from Ukraine. The donations are meant to support students and researchers in immediate need.
Practical advice
News for Children - DOMINO now available in Ukrainian
The program of SR 1 called "DOMINO" presents news summariized specifically for children. And thanks to the help of two Ukrainian students of Saarland University, the news are now also available in Ukrainian.
Public transport
Ukrainian war refugees can use the public transport in Saarland free of charge. To travel for free on Saarbrücken's bus and Saarbahn services (Saarbahn is Saarbrücken's local light rail system), refugees should show their Ukrainian identity document or the 'helpukraine ticket'. For more information, please refer to this local news article (available in German only).
New branch office of the Social Welfare Office ("Sozialamt")
The Social Welfare Office has opened a new branch at the "Messegelände", at the address "Am Schanzenberg in 66117" Saarbrücken.
Opening hours:
Mondays and Wednesdays from 8 a.m. to 12 p.m. and from 1.30 p.m. to 3 p.m.
Tuesdays from 7 a.m. to 12 p.m. and from 1.30 p.m. to 3 p.m.
Thursdays from 8 a.m. to 12 p.m. and from 1.30 p.m. to 5.30 p.m.
Fridays from 8 a.m. to 12 p.m.
Request for a Statement of Comparability for Foreign Higher Education Qualifications now available in Ukrainian
In order to support the quick labour market integration of refugees from Ukraine, the application procedure for a Statement of Comparability for Foreign Higher Education Qualification is now also available in Ukrainian language.
In addition, the Central Office for Foreign Education (ZAB) offers a plausibility check procedure for refugees from Ukraine in the case of missing documents. This means that applicants who cannot prove their higher education qualifications by means of certificates can also receive a certificate evaluation if plausibility can be established.
Consultation hour for Ukrainian citizen for questions about labour law
The Immigration and Integration Office (ZIB) has open an infopoint, which is an office where you can ask questions specifically for Ukrainian citizens. It is located at Katholisch-Kirch-Straße 5 in 66115 Saarbrücken.
Starting frm 07 April, the ZIB will also offer a special consultation hour on labour law issues, which will take place every Thursday from 10 a.m. to 11 a.m. at the Infopoint office.
Information for students
In this section we have gathered together useful information about opportunities for refugee students at Saarland University:
Information for refugee students
Saarland University will offer a special programme for Ukrainian pupils graduating from school in 2022 (Svidoctvo pro zdobuttja povnoji zahal'noji serednoji osvity) and who want to take up studies in winter semester 2022/23.
An information event on this special programme will be offered on Monday, 11.07.2022 at 15.00 in building A1.7 on campus.
Psychological counselling and advisory services
Further information and support for affected persons
Funding opportunities for researchers at risk and for refugees scholars and scientists
Please contact the International Office at Saarland University:
Dr. Ekaterina Klüh, e.klueh@io.uni-saarland.de, Tel: +49 (0)681 302-71106
Kontakt
ukraine@uni-saarland.de