Study

/

Tax Law for Business Operations
Tax Law for Business Operations (LL.M.)
The conversion Master's programme 'Tax Law for Business Operations' has been designed for working professionals who deal with questions and issues relating to taxation law and who wish to broaden the areas in which they can work. The programme is of interest both for graduates without any formal legal training and for qualified lawyers.
This study programme is offered in cooperation with the Distance and Independent Studies Center (DISC) of the Kaiserslautern University of Technology.
Description
Programme participants will learn to master the increasingly complex taxation-related issues that businesses now have to deal with, significantly strengthening their professional qualifications by broadening the areas in which they are typically employed. The academic curriculum has been designed so that students learn about taxation law in a way that allows them to apply what they have learned to practical issues arising in their business processes. The programme focuses in particular on encouraging an understanding of the terminology, mindsets and methodologies needed in order to develop integrated solutions to problems of practical relevance.
The programme curriculum covers content required for lawyers wishing to acquire the German specialist certification in taxation law (Fachanwalt für Steuerrecht). However, the final decision regarding recognition of this content rests solely with the relevant bar association or bar council.
Details
Der Studiengang erfordert einen Studienaufwand von insgesamt etwa 2.250 Zeitstunden. Der wöchentliche Zeitaufwand für die Erbringung von Studien- und Prüfungsleistungen beträgt durchschnittlich 22 Zeitstunden.
Das Lehrangebot umfasst 90 ECTS und folgende Module:
Juristische Methoden und verfassungsrechtliche Vorgaben
Betriebswirtschaftliche Bezüge zum Steuerrecht
Privatrechtliche Rahmenbedingungen
Allgemeines Steuerrecht I und II
Körperschaftsteuerrecht (mit Steuerbilanzrecht) und Gewerbesteuerrecht
Umsatzsteuerrecht, insb. Zoll- und Verbrauchsteuerrecht sowie weitere Steuerarten
Steuerstrafrecht mit Steuerstrafverfahrensrecht
Internationales und europäisches Steuerrecht oder Umwandlungssteuerrecht

Weitere Einzelheiten können dem Modulhandbuch entnommen werden.

Die Inhalte des Studiums werden über schriftliches Unterrichtsmaterial vermittelt. Zusätzlich findet jedes Semester eine verpflichtende Präsenzveranstaltung an einem Wochenende statt. Sie dient dazu, Studieninhalte zu vertiefen, Fragen zu den Studienbriefen zu erörtern und die praktische Umsetzung der Studieninhalte zu diskutieren. Im ersten und dritten Semester sind auch schriftliche Prüfungen Teil der Präsenzveranstaltungen.
Requirements
Der Zugang zum weiterbildenden Masterstudiengang ist sowohl mit als auch ohne einen ersten Hochschulabschluss möglich. Zugangsvoraussetzungen sind:
Bewerberinnen und Bewerber mit einem ersten Hochschulabschluss
ein erster erfolgreich abgeschlossener Hochschulabschluss,
Nachweis über eine mind. einjährige einschlägige (d.h. steuerrechtsnahe) Berufserfahrung nach dem ersten Hochschulabschluss.
Bewerberinnen und Bewerber ohne einen ersten Hochschulabschluss
Nachweis einer Hochschulzugangsberechtigung gemäß § 77 Abs. 2 SHSG,
Nachweis einer mindestens dreijährigen einschlägigen steuerrechtsnahen Berufserfahrung,
das Bestehen der Eignungsprüfung.
Regulations
(Regulations available in German only.)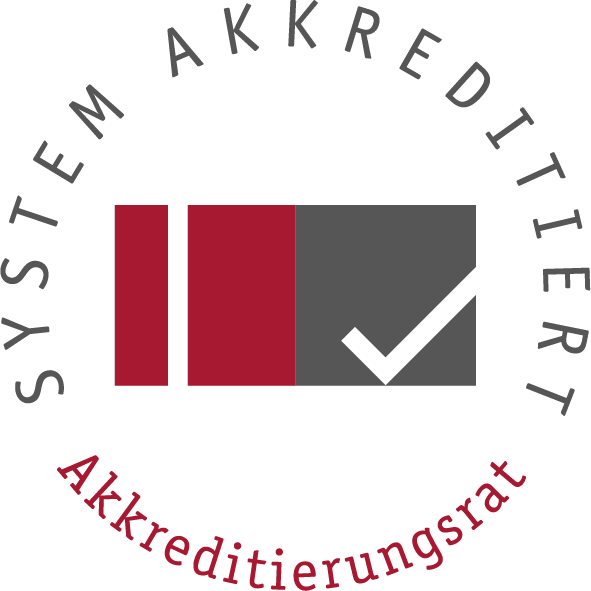 Accredited study programmes
Saarland University was one of the first universities in Germany to successfully complete the system accreditation procedure. Since 2012, it has carried the seal of the Accreditation Council.

Quality management