Border Studies (M.A.)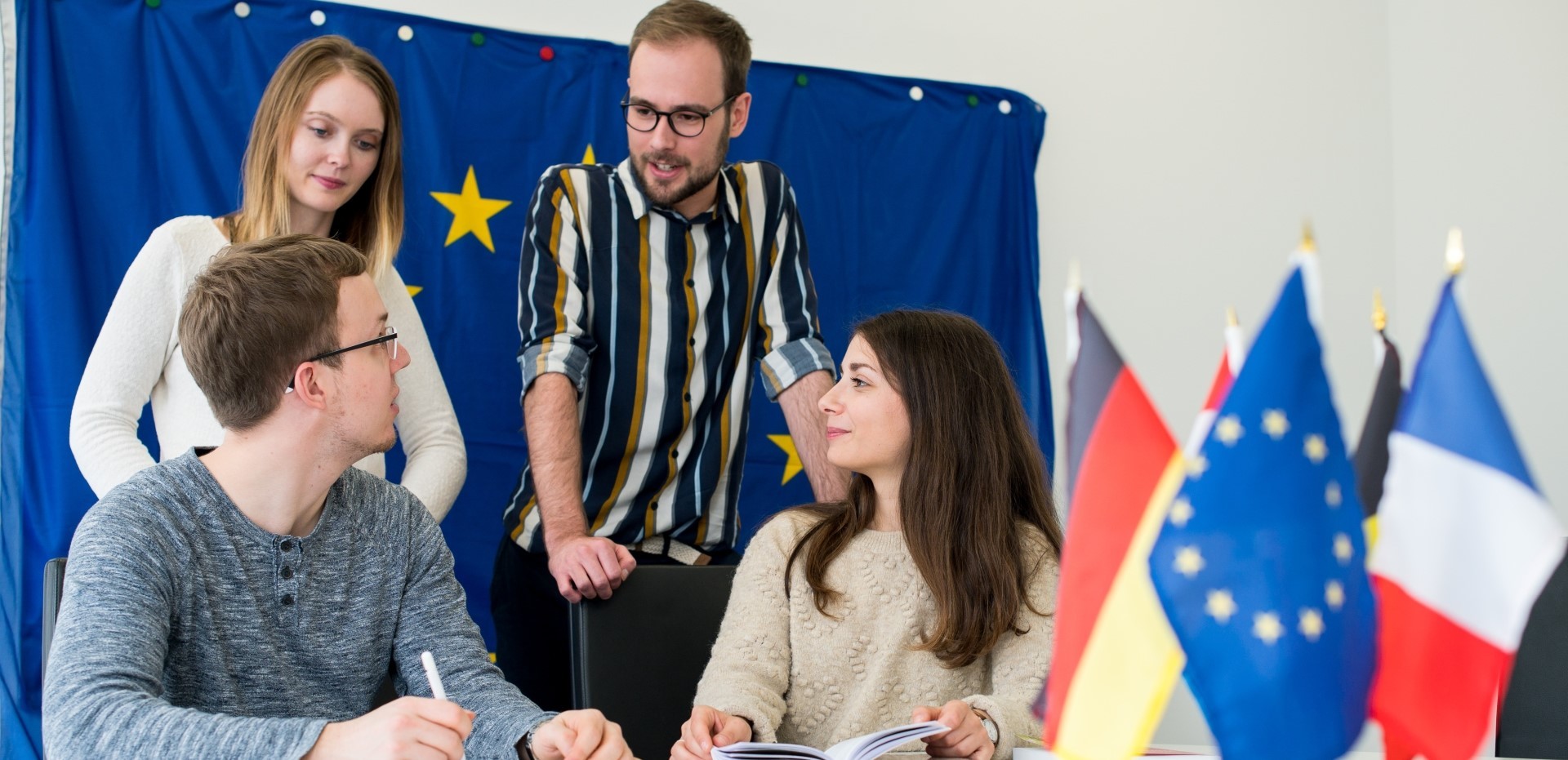 Borders are one of the greatest challenges of the 21st century. The goal of the Master's programme 'Border Studies' is to enable students to acquire the skills needed in order to play a key role in current debates on national and European identity, global mobility, migration, cultural diversity, citizenship and transnational cooperation. Students on the programme develop a comprehensive understanding of borders and of debordering and rebordering processes in Europe and in other parts of the world.
Description
The trilingual M.A. programme is taught at four universities in Germany, France and Luxembourg and builds on a long-standing tradition of collaboration between these partner universities. The consortium running the programme comprises Saarland University, Université du Luxembourg, Université de Lorraine and Kaiserslautern University of Technology. Students on this programme are expected to demonstrate a considerable level of flexibility, self-reliance and personal responsibility. The partner universities provide assistance in finding accommodation and travel grants are available from the University of the Greater Region. The Franco-German University (Deutsch-Französische Hochschule DFH / Université franco-allemande UFA) supports student mobility by offering mobility grants from its scholarship programme fund.

The international Master's programme 'Border Studies' prepares graduates for careers in areas of transborder and intercultural cooperation, particularly in Europe's border zones and beyond. Career opportunities are available in the business sector, cultural institutions and agencies, the media and public-sector administration (e.g. cross-border regional and spatial planning, cross-border public services and development, cross-border cultural management and regional marketing).
Structure
The M.A. programme 'Border Studies' requires students to accumulate a total of 120 ECTS credits (120 CP) over a period of four semesters.
Semester 1
Students spend the first semester studying at the University of Luxembourg and the University of Lorraine. Students are introduced to the most important concepts and methods applied in the study of border regions and they become acquainted with current debates on border issues from a spatial/geographical point of view as well as from a linguistic, cultural, and sociological perspective.
Bitte beachten Sie, dass das Studium im ersten Semester bereits Anfang September beginnt. Die genauen Daten finden Sie auf der Webseite des Studiengangs.
Semester 2
Students spend most of the second semester at the University of Lorraine and the University of Luxembourg, choosing one of the following two areas of specialist study:
Spatial studies
Language and cultural studies
Each specialist area consists of one main module and a subsidiary elective module selected from the other field. Students also complete a mandatory work placement period (internship) during the second semester.
Semester 3
Students spend the third semester at Saarland University and at Kaiserslautern University of Technology. During this semester, they take part in an excursion and undertake a case study in the field of cross-border relationships and cooperation. Students also deepen and consolidate their knowledge in their chosen area of specialization.
Semester 4
During the fourth and final semester, students complete their Master's thesis. A workshop is held at the beginning and at the end of the semester at which students present and discuss their thesis proposal and the completed work.
Requirements
Admission requirements:
A Bachelor's degree or equivalent qualification in cultural studies, linguistics, literature, intercultural communication, social or spatial studies, law, anthropology, history or political sciences
Spoken and written command of German, French and English at or above level B2 of the Common European Framework.
A total of 20 places are available each year.
Students enrol at their home university. A simplified enrolment procedure is provided at the partner universities. Students are only required to pay the semester fee at their home university.
Useful documents
Regulations
Programme content
| | |
| --- | --- |
| Standard period of study | 4 semesters |
| Degree qualification | Master of Arts (M.A.) from the four participating universities |
| Language of instruction | German, French, English |
| Language requirements | GER: B2 (in all three languages) |
| Restricted entry | No |
| Application deadline for applicants from the EU states | 15 June 2023 |
| Application deadline for applicants from third countries | 30 April 2023 |
| Start of lectures | The first semester starts in early September |
| Tuition fees | Not applicable |
| Semester fee | See current fee structure |
| Web page | Web page of the study programme |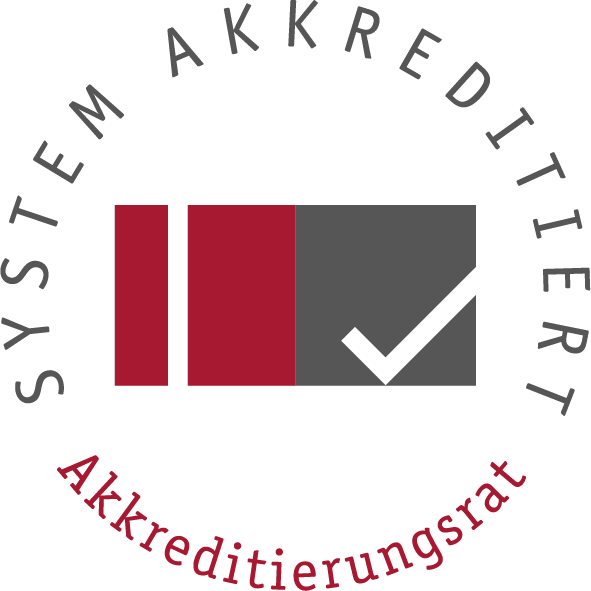 Accredited study programmes
Saarland University was one of the first universities in Germany to achieve Quality Assurance Accreditation and has held the Accreditation Council's official quality mark continuously since 2012.

Quality management