Cybersecurity (M.Sc.)
Saarland University provides one of the world's best ecosystems for students who wish to study computer science, not least because of the close collaborative interaction with the renowned research institutes on campus. For example, the CISPA Helmholtz Center for Information Security conducts state-of-the art research in the young and dynamic field of cybersecurity. In this inspiring learning environment, the Master's programme in Cybersecurity offers students a wide range of opportunities to immerse yourself in this subject area.
The M.Sc. programme offers students the opportunity to deepen their knowledge in the areas of cryptography, privacy or software security, systems and networks as well as in the formal methods and legal aspects of information security; all while continuing to study related topics in the field of computer science. Graduates are well suited to undertake research in the field of cybersecurity. However, the Master's programme also provides students with knowledge and skills required to take up a remunerative position in the context of cybersecurity in the private or public sector.
Prospective students do not necessarily need a Bachelor's degree in Cybersecurity; they may also hold a Bachelor's degree or equivalent university degree in a comparable subject. Depending on their level of knowledge in cybersecurity, they can choose courses that meet their needs and put together their personal timetable.
Structure
The degree programme comprises modules associated with the different sections of the programme listed below:
27 graded credits from the core lecture courses offered. In this section, the two core lectures 'Cryptography' and 'Security' are compulsory, provided that no earlier academic coursework from previous studies can be accepted as equivalents.
At least 30 and at most 34 graded credits shall be earned from the core lectures, the advanced lectures on cybersecurity or the seminars on cybersecurity. A maximum of one additional seminar and one additional core lecture may be included in this section.
7 graded credits from the seminars offered on cybersecurity.
12 graded credits from the Master's seminar.
30 graded credits from the Master's thesis.
At least 14 ungraded credits from selectable modules from the following areas: (a.) Master's level practical assignments or projects, (b.) Selectable modules from the area of the core lectures, advanced lectures in Cybersecurity or seminars in Cybersecurity or the corresponding modules of the Master's programme in Computer Science, (c.) Tutoring and supervising undergraduate students in exercise and problem-solving classes (d.) Language courses, (e.) Soft skills seminar, (f.) Work placement or internship in industry for which an application was submitted to and approved by the Examination Board, (g.) Modules for which an application has been submitted to and approved by the Examination Board, for example student activities (particularly assistance with university-related administrative services) or attendance at courses teaching as key career skills.
The completion period for the Master's thesis is six months. Students are awarded 30 ECTS credits for completing their Master's thesis. Students must have successfully completed a Master's seminar directly related to the topic of their Master's thesis before completing their Master's thesis. Students shall register their thesis project with the Examinations Office no later than one semester after successfully completing the Master's seminar.
For more information, please refer to the study regulation.
Interested? If you like this degree programme but are not sure if it is really the right one for you, take a look at our Master's programme Entrepreneurial Cybersecurity.
Flexibility of the programme
Students can tailor this Master's degree programme to match their personal academic interests and strengths from their first semester onwards, as, for example, the mandatory elective courses can be chosen to accommodate individual academic interests. Furthermore, students can set their own focal points by selecting language courses, work-integrated learning phases or tutoring students. The acquisition of key career skills such as communication skills and teamwork skills are also part of the degree programme. In addition, students can tailor the Master's programme to their needs depending on whether they have a Bachelor's degree in cybersecurity or in computer Science. Our sample timetables show how students could organize their studies.
My career
The Master's programme prepares students for a challenging position as a developer in the field of cybersecurity. However, the degree programme also focuses on research and lays the foundation for advanced doctoral research. Computer scientists in general, but especially graduates from this degree programme, are thus prepared for an immense variety of careers, both in the field of research and at industrial companies. For example, graduates can work as a software architect specializing in security, as a security analyst or penetration tester, as a data protection officer or as a chief security officer. However, graduates who wish to pursue further study are well set to undertake doctoral research. A doctorate in this field allows graduates to choose from an even wider range of career opportunities.
Requirements
Admission requirements:
A Bachelor's degree from a German university or an equivalent qualification from a foreign university in computer science, informatics or a related field. (Note: Prospective students do not need to have a Bachelor's degree in Cybersecurity.)
Advanced proficiency in English (typically level C1 of the Common European Framework of Reference for Languages)
Proof of knowledge and skills equivalent to those taught in the core area 'Computer science' of Saarland University's Bachelor's programme Cybersecurity, in particular in the following areas: (1) Mathematics (discrete mathematics, linear algebra, stochastics, statistics) (2) Theoretical informatics (complexity theory, computability), (3) Practical informatics (functional and object-oriented programming, data structures and algorithms, system architecture)
To demonstrate their particular interest in the subject, applicants must also submit supporting documents and two academic references from referees who know the applicant academically.
For more information, please refer to the subject-specific regulations.
How to apply
Students can begin the M.Sc. programme at the beginning of the summer or winter semester. Applications should normally be received by 15 May for students seeking to begin studying in the winter semester and by 15 November for students looking to start their studies in summer. Applications should be submitted via the online application portal managed by the Department of Computer Science, find here further information about application and admission procedures.
Regulations
Regulations
Study plan and more information
Standard period of study
4 semesters
Degree qualification
Master of Science (M.Sc.)
Languages of instruction
English
English language requirements
CEFR: C1
Restricted entry
No
Application deadline
Winter semester: 15 May
Summer semester: 15 November
Tuition fees
None
Semester fee
See current fee structure
Web page
Website of the Master's programme
Course adviser
Study Coordination
of Computer Science
Frau Dr.in Rahel Stoike-Sy
Frau Barbara Schulz-Brünken
Saarland Informatics Campus
Building E1 3, R.R.207-209
66123 Saarbrücken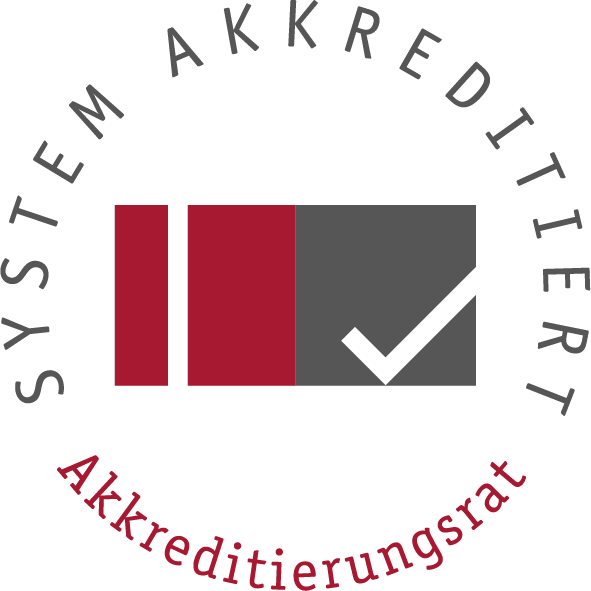 Accredited study programmes
Saarland University was one of the first universities in Germany to successfully complete the system accreditation procedure. Since 2012, it has carried the seal of the Accreditation Council.

Quality management