Study

/

Digital Transformation Technologies and Management
Digital Transformation Technologies and Management (M.Sc.)
Since the early 2000s, more than half of the corporations on the Fortune 500 list have disappeared due to the impact of digital transformation on products, processes and business models. Today, the focus is on companies that put digital technology at the core of their business activities. The value chains and supply chains of entire industrial sectors and regions are being restructured to exploit the potential that digital transformation offers.
To address these challenges, the European Union has proposed its 'Path to the Digital Decade', a policy programme that sets out targets for the digital transformation of society and the economy by 2030. To reflect these developments, the Master's degree programme 'Digital Transformation Technologies and Management' at Saarland University has been created to produce graduates who can actively shape and play a leading role in the digital transformation of Europe.
This double degree-Master's programme is the only one in the world whose graduates are digital transformation managers with an international focus. Working in close partnership with partners at Vytautas Magnus University in Kaunas, Lithuania, students on the programme are taught how to design and structure digital transformation processes and thus strengthen the internationalization of businesses. Graduates from the M.Sc. programme have the skills set needed to take up challenging international research, development and management roles at the interface of business management and computer science.
Programme goals
The digital transformation of the economy requires managers with a skills portfolio that combines technological competence, business acumen, an understanding of complex networks and the ability to identify and exploit transregional and cross-border business opportunities. The double degree Master's programme 'Digital Transformation Technologies and Management' provides students with the opportunity to acquire an in-depth understanding of the complexity and heterogeneity of the European regions and to develop innovative ways of using the specific characteristics of Europe and the European market to drive digital transformation. Graduates from the programme have the following core competencies:
Knowledge of digital technologies and practical methods that can be used to analyse their impact on organizations and businesses in particular
The ability to apply artificial intelligence, IT security principles, virtual reality technology and 3D modelling concepts to the design of information systems
The ability to develop and evaluate digital strategies, processes, products and services to meet market demands
The knowledge and skills to drive digital transformation in organizations and to establish start-ups for that purpose
An understanding of current academic research in the fields of IT and business management
An appreciation of the challenges and opportunities of transnational cooperation within the European Union
Curricular structure and modules
To graduate from the programme, students are required to earn a total of 120 ECTS credits, of which 30 credits are awarded for the Master's thesis. The M.Sc. programme has the following structure:
Digital management (36 credits):
Bank Management
Business Taxation
Financial Controlling
Entrepreneurship
Trade Management
Marketing
Economics – Economic Theory
Economics – Economic Policy
Financial Reporting and Financial Management
Operations Management
Technology and Innovation Management
Financial Auditing
Digital technology and infrastructure (36 credits):
'Digital Tech & Infrastructure' core modules
'Digital Tech & Infrastructure' applied modules
European collaboration (12 credits):
European Languages
Intercultural Collaboration
Language Technologies
Master's Thesis and Seminar (36 credits)
Seminar paper
Master's thesis
International mobility semester
As part of the double degree structure of the degree, Saarland University students must spend at least one semester studying at Vytautas Magnus University in Kaunas, Lithuania; the Lithuanian students on the programme spend at least one semester studying in Saarbrücken. The international mobility semester enables students to begin early building a network of contacts in Europe from which they can benefit professionally in their later careers.
Career prospects
Graduates from the Master's programme have a wide range of career options open to them in such fields as:
Digital consulting / Management consulting
Digital transformation management / Transformation management
IT consulting
Technology management
IT project management
Software development / app development
Admission requirements
Students seeking admission to the Master's programme must meet the following requirements:
Bachelor's degree from a German university or an equivalent qualification from a foreign university (corresponding to at least 180 ECTS credits) in digital business administration, business administration, computer science or a related discipline.
Proof of proficiency in English (at least level B2 CEFR)
The Bachelor's thesis must satisfy the following criteria:
An overall grade of at least 3.0 on the German academic grading scale (or the equivalent grade on the ECTS scale)
Bachelor's thesis on a topic from the fields of business science and economics or computer science
At least 15 ECTS credits from introductory modules in mathematics and statistics
At least 48 ECTS credits from modules in business science and economics or from modules with an information technology focus
At least 12 ECTS credits from introductory modules in business informatics (only if no specialist computer science modules were completed as part of the applicant's Bachelor's degree)
If not all of the admission requirements have been met at the time of application, the student may be provisionally admitted to the Master's programme subject to certain conditions. For further details, please refer to the subject-specific regulations.
Regulations and study planning and organization
Standard period of study
4 semesters (full-time study)
Part-time studie options are available
Qualification
Master of Science (M.Sc.)
Multiple degree in cooperation with Vytautas Magnus University in Kaunas, Lithuania
Language of instruction
English
Required English proficiency
Level B2 (CEFR)
Restricted entry programme
No
Application period
Winter semester: Beginning of June to 15 September
Summer semester: Beginning of Dezember to 15 March
Tuition fees
None
Semester fee
See current fee structure
Dieser Studiengang wird angeboten von: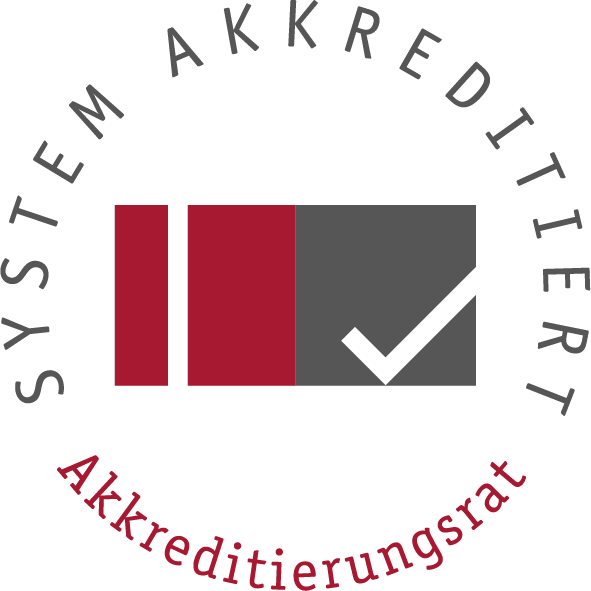 Accredited study programmes
Saarland University was one of the first universities in Germany to achieve Quality Assurance Accreditation and has held the Accreditation Council's official quality mark continuously since 2012.

Quality management