Bioinformatics (M.Sc.)
The sequencing of the human genome has been one of the most significant scientific advances of the last few decades and could not have been achieved without bioinformatics. Bioinformatics now plays a key role not only in genetics but in many other fields, such as AIDS research and cancer therapy. Saarland University is one of the leading centres of bioinformatics in Germany. The internationally respected Center for Bioinformatics (CBI) on the Saarbrücken campus is home to biologists, medical scientists, pharmacologists and computer scientists who collaborate closely to develop new drugs and to improve and enhance the diagnosis and therapy of diseases. The excellent student-staff ratio – on average there is one instructor to every four students – enables students on the programme to gain early exposure to questions of current research interest.
Description
One of the characteristic features of the M.Sc. programme in Bioinformatics at Saarland University is its aim to encourage interdisciplinary networking by incorporating topics and ideas from contemporary research and by maintaining direct ties to laboratory research being carried out at the university and in industry. Students on the programme address such wide-ranging topics as genetics, drug research, virology, biotechnology and bioreaction engineering. In the informatics part of the programme, students cover such areas as data structures and algorithms, machine learning, computer graphics and database systems, artificial intelligence and software engineering. In addition, students acquire knowledge of other fields such as project management and patent law.
Particularly talented and motivated students are offered the chance to join a dedicated support programme that enables them to graduate early and provides early access to a doctoral research programme. Graduates from Master's programme can pursue a wide range of career opportunities at the interface between informatics and biology. Typical positions are research and development work in industry, in pharmaceutical companies, in the biotechnology sector or in publicly funded research organizations.
Structure
The four-semester Master's degree programme in Bioinformatics at Saarland University is a research-driven programme that builds on the foundations established in the B.Sc. programme. In order to complete the M.Sc. programme students must accumulate a total of 120 credits (120 CP). The programme comprises teaching and instruction modules in the following categories (minimum number of credits (CP) required per category):
Lecture courses covering core areas of informatics (18 CP)
Advanced lectures in the biosciences (12 CP)
Advanced lectures in bioinformatics (19 CP)
World-of-work and career skills
Advanced practical training in the biosciences (8 CP)
Seminar (7 CP)
Master's degree seminar (12 CP)
Students therefore acquire 76 CP from these mandatory courses, 68 CP of which must have been acquired as a result of graded academic work or examination. In the elective part of the programme, a total of 15 credits can be acquired by completing taught courses in the relevant module categories or by tutoring and supervising students in problem-solving classes (4 CP per course). Students receive 30 CP upon completion of their Master's thesis.
The modules of the M.Sc. programme are taught in English. Students who successfully complete the programme will be awarded a Master of Science (M.Sc.) degree and will be entitled to apply to undertake doctoral research at the Faculties of Natural Science and Technology.
Requirements & application
Admission requirements
Students seeking admission to the M.Sc. programme must have a Bachelor's degree in bioinformatics or comparable degree and must demonstrate their particular academic aptitude and suitability for this programme.
How to apply
Students can begin the M.Sc. programme at the beginning of the winter or summer semester. Applications should normally be received by 15 May for students seeking to begin studying in the winter semester and by 15 November for students looking to start their studies in summer. Applications should be submitted via the online application portal managed by the Department of Computer Science.
Please note this additional information about the application for the master's program in bioinformatics.
Useful documents
Standard period of study
4 semesters
Language of instruction
English
English language requirements
Level C1
Restricted entry
No
Application deadline
Winter semester: 15 May
Summer semester: 15 November
Tuition fees
Not applicable
Semester fee
See current fee structure
Web page
Zentrum für Bioinformatik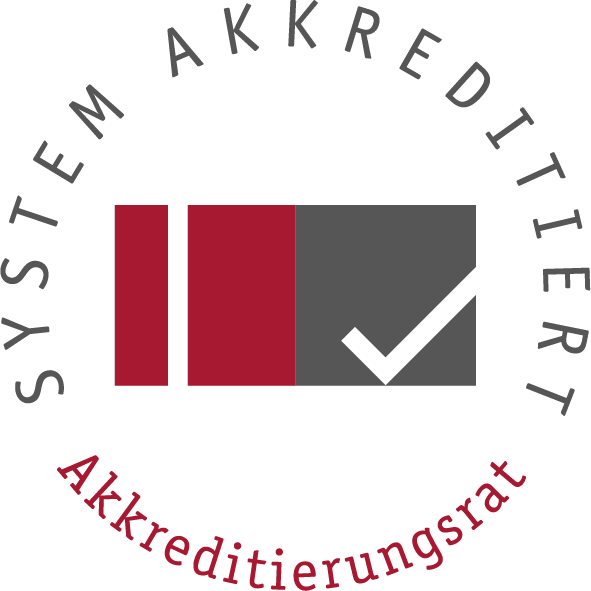 Accredited study programmes
Saarland University was one of the first universities in Germany to achieve Quality Assurance Accreditation and has held the Accreditation Council's official quality mark continuously since 2012.

Quality management