Study

/

Systems Engineering
Systems Engineering (M.Sc.)
With the factories of the future set to make increasing use of intelligently networked machines, there is growing demand for experts with the technical and organisational skills to supervise and manage all of the processes involved, from the initial product idea through to end-of-life product recycling. These experts need to understand the fundamentals of mechanical engineering, informatics and electrical engineering in equal measure, and they need to be able to speak the 'languages' of these different disciplines. The Master's degree programme 'Systems Engineering' at Saarland University is an innovation-driven engineering programme that is firmly based on the underlying physical foundations of the subject. Graduates from the programme have the skills to understand and exploit the software and technology used in controlling complex systems and processes.
Description
Over the course of the programme, students can specialize in areas that reflect their abilities or particular fields of interest. The areas of specialization offered are: production systems, systems design, microsystems engineering, sensor-actuator systems, information and communication systems and integrated systems. Teaching modules cover subject matter in the areas informatics, materials science and materials engineering, and economics. Lab courses, practical assignments and seminars are used to make sure that students are actively integrated in research and development projects early on. Students can complete their Master's thesis project in one of the research groups in the department, or at one of the research institutes or industrial partners, either at home or abroad, with which the programme cooperates.
Graduates from the programme are highly sought after in many area of industry, such as automotive and mechanical engineering, microelectronics and automation, or medical and communications technology. Alternatively, graduates may choose to continue their academic research careers by working towards a doctoral degree in the engineering sciences.
Structure
The M.Sc. programme 'Systems Engineering' requires students to accumulate a total of 120 ECTS credits (120 CP):
Core modules in chosen area of specialization: min. 20 CP
Supplementary modules in chosen area of specialization: min. 20 CP
Organization and management: max. 12 CP
Elective modules: max. 26 CP
Seminars and project seminars: min. 3 CP, max. 12 CP
Other university courses (e.g. languages, soft skills, tutoring): max. 5 CP
Industrial placement/internship: 9 CP
Master's thesis seminar: 12 CP
Master's thesis: 30 CP
For further information, please consult the study regulations.
The following areas of specialization are available:
Production systems: Manufacturing methods and production processes
Systems design: Product creation and product development
Microsystems engineering: Miniaturized systems based on microelectronics and micromechanics
Sensor-actuator systems: Systems that 'feel', 'think' and 'act' often by exploiting the properties of multifunctional materials
Information and communication systems: Electronic systems for signal processing and signal transmission
Integrated systems: Often selected by generalists. The focus here is on the concept of the system in engineering solutions.
All of the areas of specialization are taught in German with the exception of 'Information and communication systems' where the language of instruction is English.
Requirements & application
Requirements
Students seeking admission to the M.Sc. programme must:
have a Bachelor's degree or equivalent qualification from a German or foreign university in systems engineering or a related field (specifically, mechanical engineering, electrical engineering, computer science or informatics, microsystems engineering or mechatronics),
demonstrate adequate language proficiency (typically at least level B2 of the Common European Framework or equivalent) in German and/or English, depending on the area of specialization chosen, and
demonstrate particular academic aptitude. Students can establish their suitability for the programme either by having achieved sufficient merit in their previous academic track record, as demonstrated by an overall grade in their Bachelor's degree of at least 'good' (German grading scale: 2.5), or by presenting satisfactory academic references that give appropriate consideration to the overall grade previously achieved, or by the results of an oral interview conducted by two examiners from the Department of Mechatronics as appointed by the Examination Board.
How to apply
Students can begin the Systems Engineering programme at the beginning of the summer or winter semester.
Application deadlines normally are 1 September for students seeking to begin studying in the winter semester and 1 March for students looking to start their studies in summer.
A list of the relevant application documents, access to the online application form and additional information is available at the departmental website.
Regulations
(Module descriptions and information leaflet are available in German only.)
Standard period of study
4 semesters
Language of instruction
German and English
Language requirements
GER: B2, depending on the specialized language (German and/or English)
Restricted entry
No
Application deadline
Winter semester: 1 September
Summer semester: 1 March
Tuition fees
Not applicable
Semester fee
See current fee structure
Web page
www.se.uni-saarland.de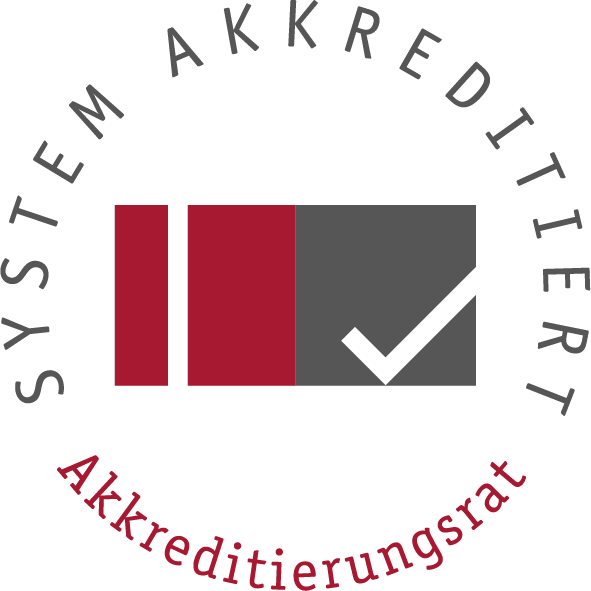 Accredited study programmes
Saarland University was one of the first universities in Germany to successfully complete the system accreditation procedure. Since 2012, it has carried the seal of the Accreditation Council.

Quality management